The vegan lifestyle is starting to become more prevalent which means more places to eat out, especially when we are traveling. Some friends we were visiting took us to a local restaurant that served vegan dishes. This review is for The Root Cafe. This is a very hip and eclectic restaurant in downtown Little Rock, Arkansas that prides itself on only using local produce in their restaurant. On their website they list the local farmers they use and what produce comes from them. This is a very wholesome approach to this industry.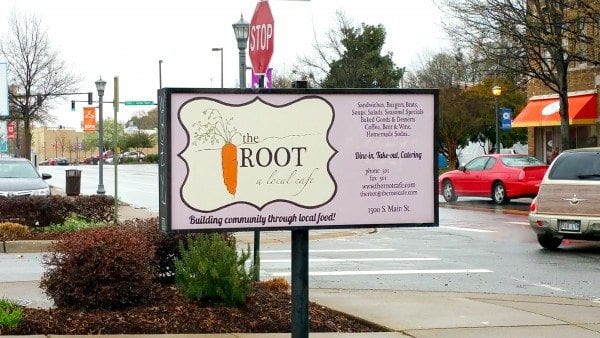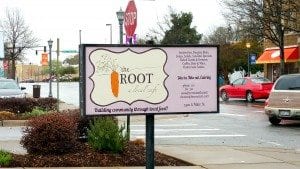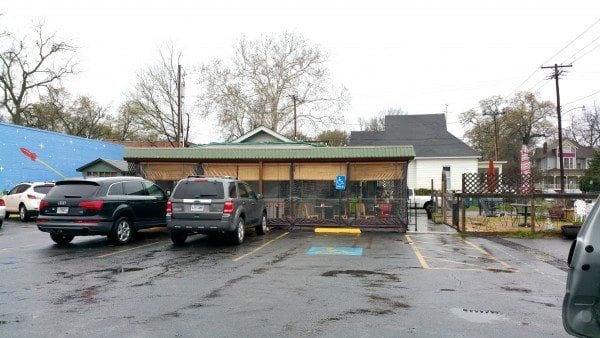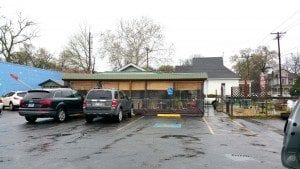 When pulling into the parking lot, there is a mural on one of the parking lot walls with a bunch of root veggies painted on it. It immediately grabbed my girls attention with all the different colors and cartoon like vegetables. It was raining so we were unable to sit out on the front fenced in play area they have outside of the restaurant. It was small, but something inviting for a sunny and warm day.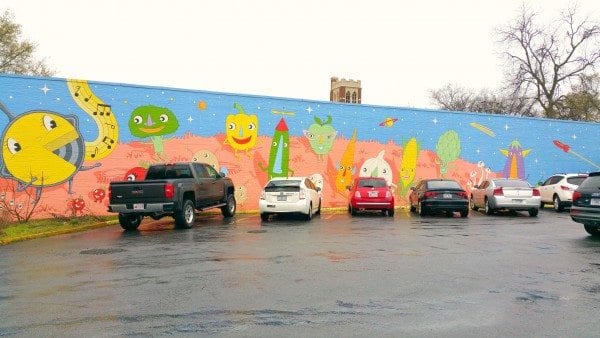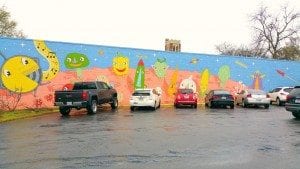 We walked into what looked like the patio that was enclosed in plastic due to the weather being cold and rainy. It was pleasantly warm as they had portable heaters throughout the section. We then entered into the main door that went into the restaurant. There was a line we stood in. This gave us the chance to look over the menu posted above us and decide from a variety of breakfast and lunch foods. There were several options for vegan and some for gluten free.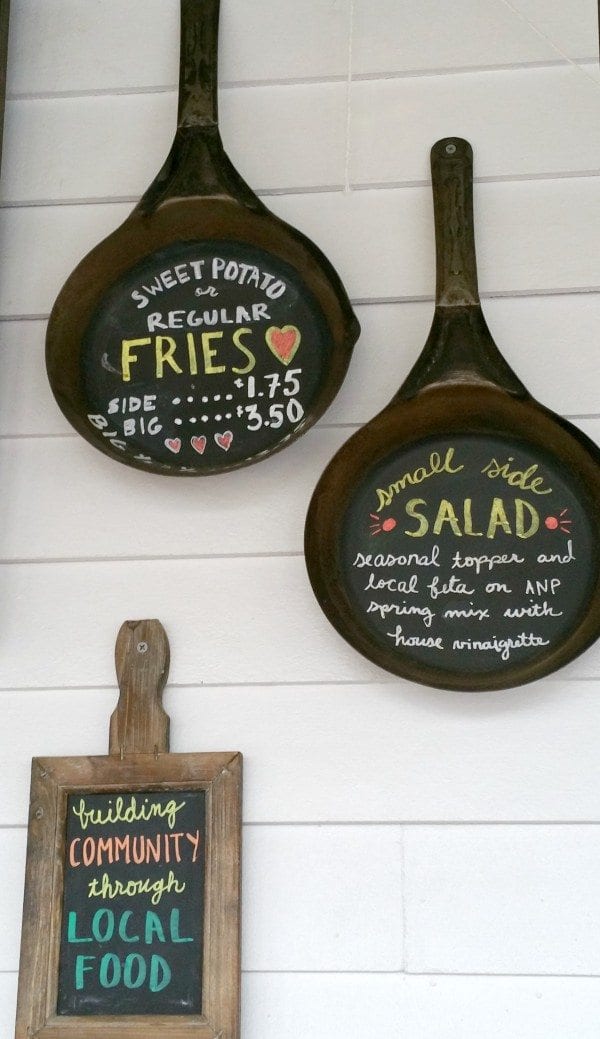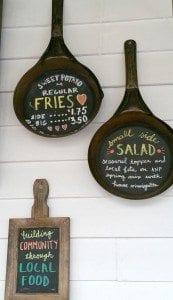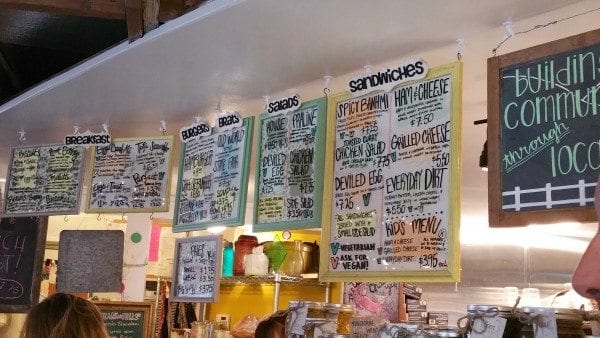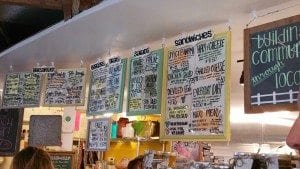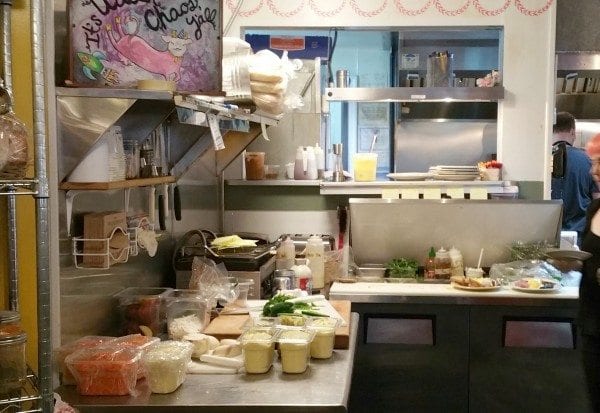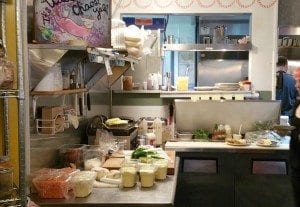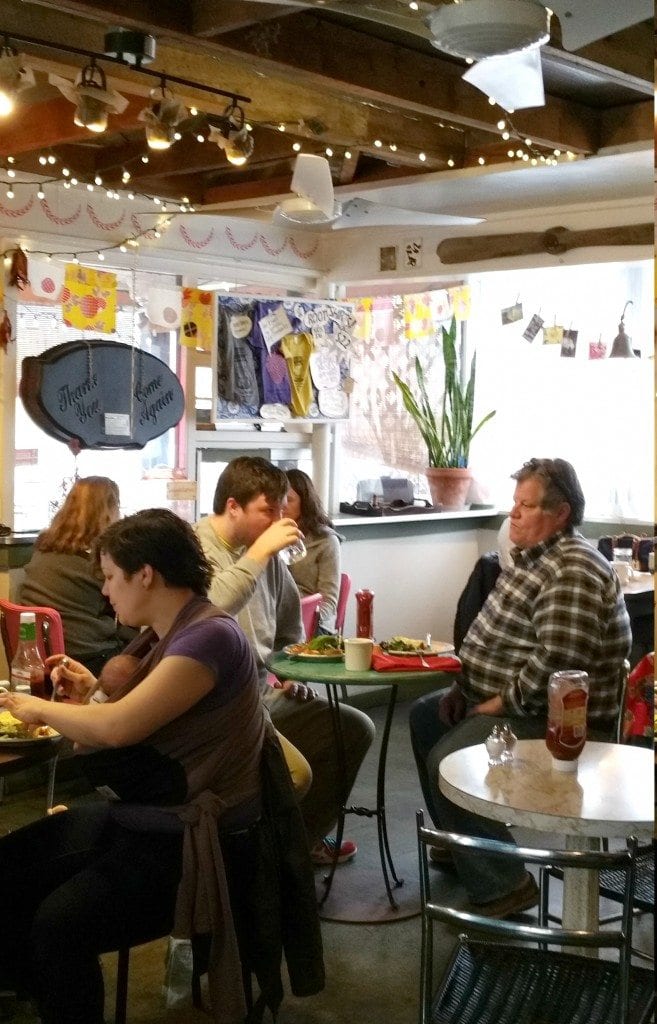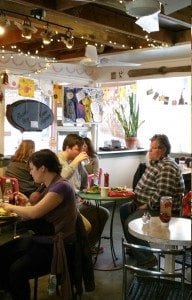 I ordered the "Tofu Scrambler" for my children with Dempsey's sliced bread and muscadine jelly. The bread is made locally and shipped to this local restaurant, you can see their review here from a previous visit we had to Arkansas. The tofu scrambler had nutritional yeast and turmeric, which is all we had them put in it since our girls are not a fan of onions and peppers. I think it would have tasted great with those, but I won't know until the next time we visit. It came with a side of salad that had jicama and dressing. This was the first time I have ever had salad with scrambled tofu. It wasn't bad, just different. Overall, the scramble was tasty and filling. It did have a strong nutritional yeast flavor, but a good flavor at that.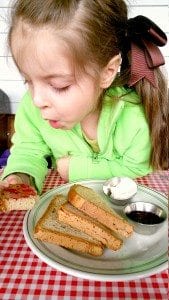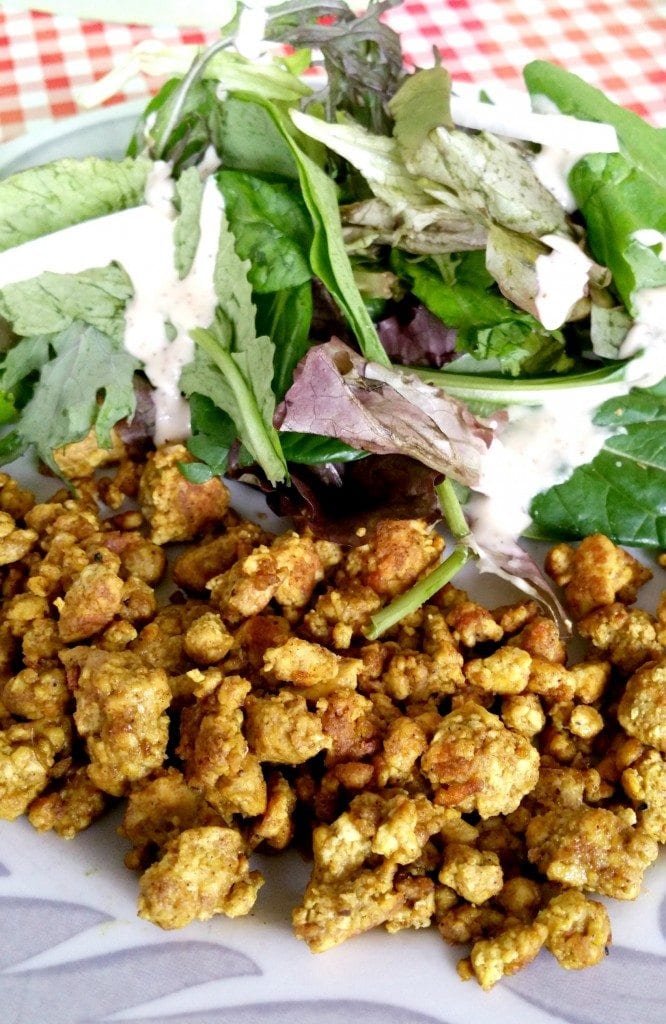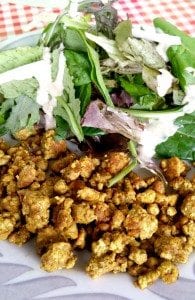 For myself and my husband, we chose vegan pancakes served with vegan butter and maple syrup. It was absolutely amazing. The pancakes came in a stack of three. They were moist and medium in size, but overall perfect amount of food for a hungry lady like myself. There was nothing negative about this dish. I would get this again in a heartbeat, although I may save my next visit to get their tofu sandwich.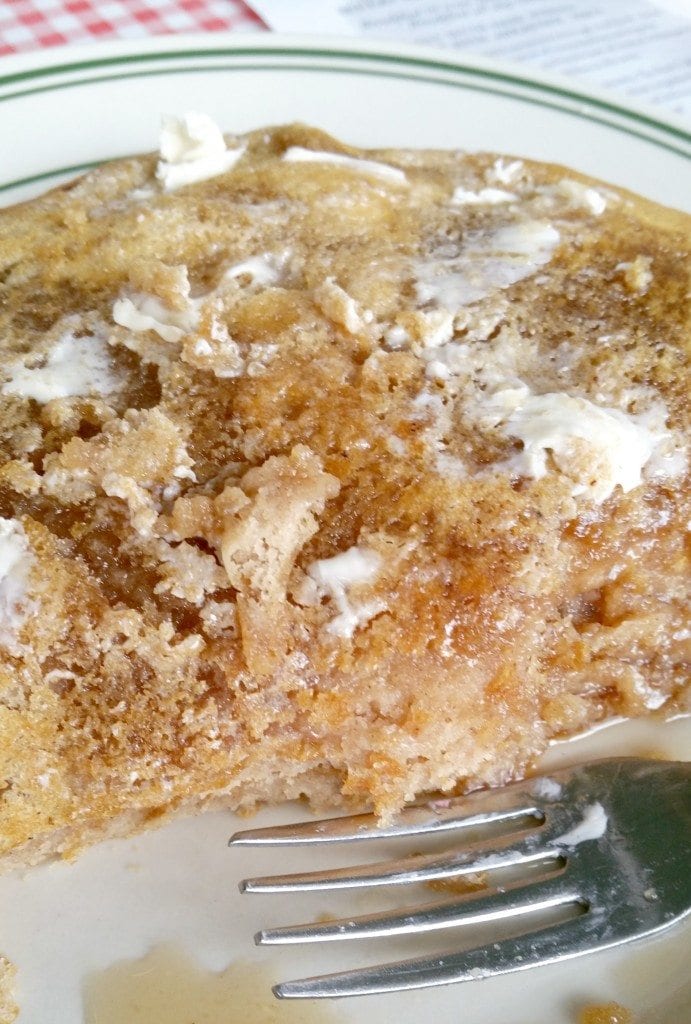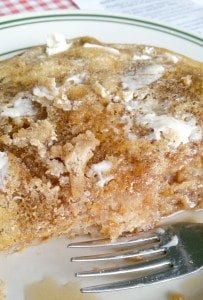 After you order your food and pay for it, you get a word or abbreviation (associated with farming) instead of a number. Below the word is the definition, explaining what it was and how its used. Once you get your word, you walk over to the beverage station. There was a spot for coffee and water. Under the coffee there were mugs you could use to pour your cup, the other had mason jars under the filtered water dispenser and fresh sliced lemon for you to add. To the right of the beverages, on the same table, was your silverware, straws, and cloth napkins. The silverware did not match which carried that eclectic theme. I love that everywhere you look items are repurposed or reused, down to the bucket of toys for kids who need a distraction while waiting for their food.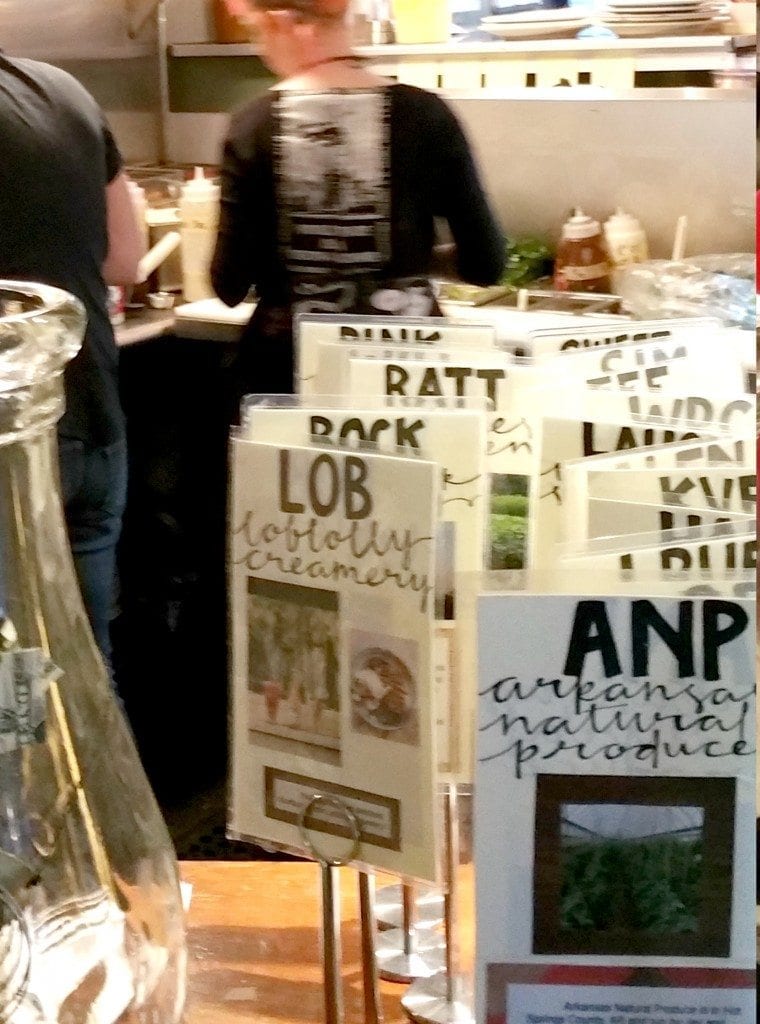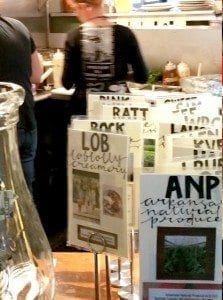 The total amount for our family was about $50 dollars. I do think the cost came in with the vegan and gluten free choices we made. I thought it was a little high, but if you or your kids have dietary needs, this is a great place to try out and it is a great to support local businesses. It was fun, energetic and unique. I look forward to going back on my next visit to try their sandwiches.
The Root Cafe
1500 Main Street
Little Rock, Arkansas 72202