When it comes to vegan and gluten free food, we don't always have the best luck finding places to eat out. However when we do, I love to share my experience with others so they too can enjoy these restaurants as they travel.
We just traveled to Arkansas, even though they had a snow storm and rain, it was quite beautiful. The sun peeked out a couple times and the birds were singing almost every morning we were there. One afternoon when we were traveling around Little Rock, we wanted to get some lunch. A friend mentioned a bakery that was nearby that we should try that was gluten free. Looking it up on the GPS, we found the place called. Dempsey Bakery.
What a treasure. This quaint little bakery was tucked away near the capitol building in Little Rock, Arkansas. Parking was a little hard to find, as it is curbside, but we didn't have to pay to park. Once we found a place, we walked in to the bakery and wow. It had a 40's diner feel to it. Their name along with a jukebox was on the left side as we entered and then a spot to pay for our order was directly in front of us. To the right were tables and another counter to place our order.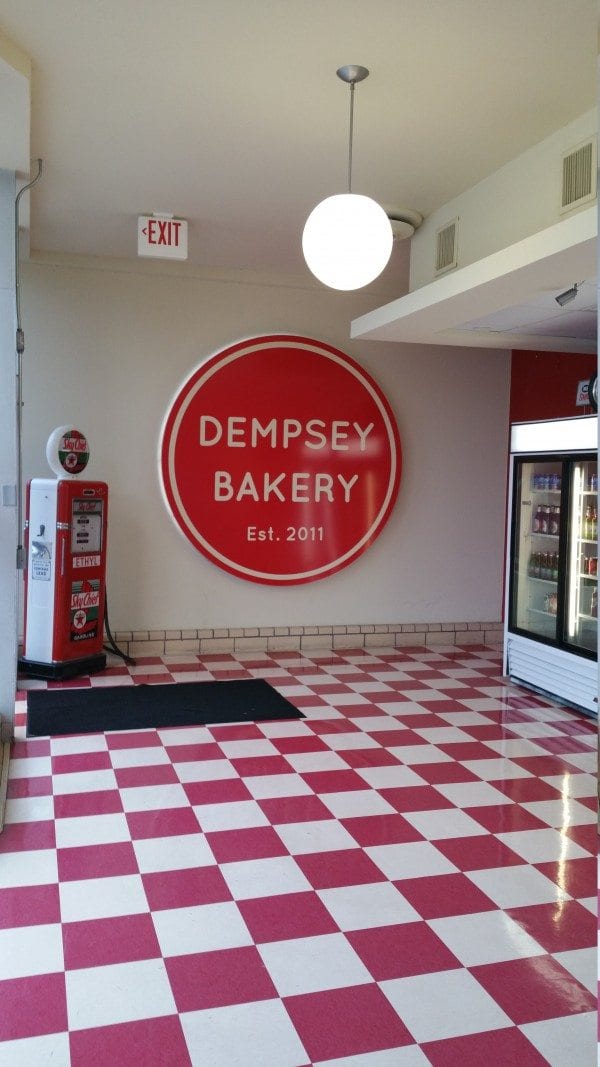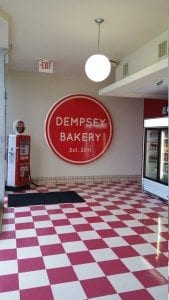 We walked up to the glass display of cookies, cupcakes and desserts with a friendly lady in an apron ready to take our order. My girls are extremely into cooking and baking. This was a goldmine to them. "WOW Mama! all of these cookies are GLUTEN FREE!" Yes indeed. Everything in their bakery was gluten free. Not everything was dairy free or vegan for that matter. In the glass case, they had all of their baked goods labeled diary free and egg free. I asked them why they didn't label their products vegan. The lady explained to me that there are some vegans in the area that are very particular about the sugar that is used in their baked goods. This bakery does not use a vegan sugar. For this reason, they can not label their products vegan. For those that are not acquainted with what a vegan sugar is, here is a little education tidbit from wholefoodsmarket.com
"Chances are you didn't know that all sugar isn't considered vegan. It doesn't come from an animal so what's the issue? Bone char. Bone char, usually made from the bones of cows, is used in the decolorization process for sugar – meaning it whitens the sugar through a filtration process. Standard sugar packages won't explain all of this, but the process is unacceptable to many vegans and they avoid sugar as a result."
See List for Vegan Sugar Companies
Wholesome Sweeteners Fair Trade Organic Sugar
Wholesome Sweeteners Fair Trade Organic Light Brown Sugar
Wholesome Sweeteners Fair Trade Organic Dark Brown Sugar
Now Foods Beet Sugar
Trader Joe's Organic Sugar Evaporated Cane Juice
Sugar In The Raw
Imperial Granulated Sugar 
Imperial Powdered Sugar
Rapunzel Rapadura
Woodstock Farms Organic Pure Cane Sugar
Florida Crystals Organic Cane Sugar
So after learning about their baking process, we ordered our lunch. My girls got an avocado sandwich, a pickle, and Beanito chips. My husband, Got the vegetarian avocado sandwich and I chose the Roasted Red Pepper Bisque with handmade gluten free crackers. First my girls' sandwich. The bread called "Everyone's Bread" was super yummy. It was an actual gluten free, egg free, nut free, and vegan bread (they use maple sugar.) I have not yet seen a restaurant or bakery master this very well and it shocked me. Even my husband, who is not gluten free, liked the bread. He had it as well on his sandwich. It was amazing to see the creativity that one can have with food! This bakery mastered it in their Everyone's Bread. As for my lunch, the Roasted Red Pepper Tomato Basil Bisque was amazing. I am not sure what was in the ingredients, but it was labeled Dairy Free and Egg Free. It was packed with flavor, perfect temperature to eat and not very spicy. It had a nice creamy texture without the cream. Perfect for a cold rainy day.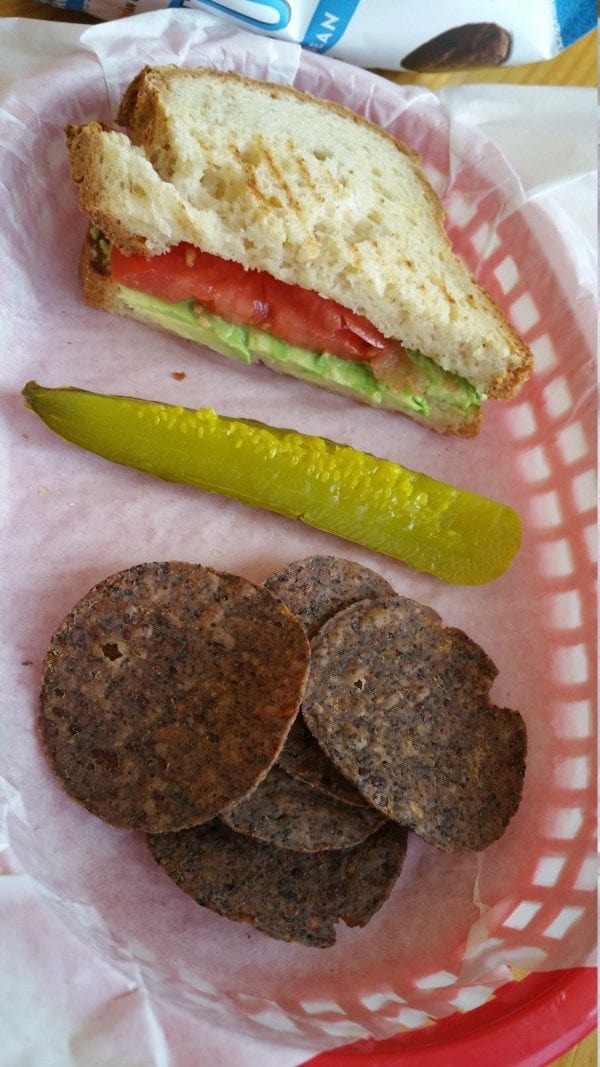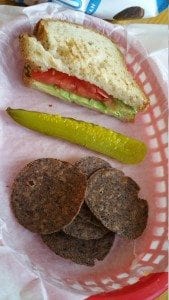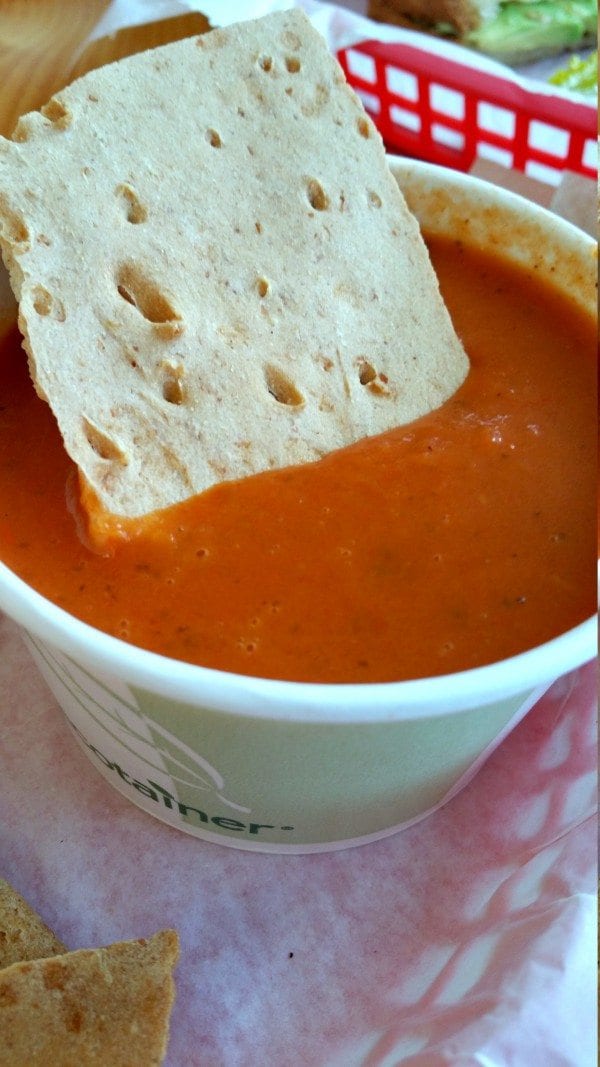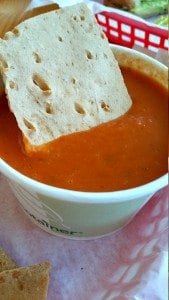 After we ate our lunch, I promised my future chefs, J&O, that they could experience the baked goods in the glass case. They picked a sugar cookie and the brownie cloud cookie. Both the girls enjoyed them very much. Chef J expressed, this was the best cookie that she had ever eaten. Chef O said she really thought it tasted yummy. I had the Allie-O Chocolate Mint cookie. This was explained to me as a cookie like an Oreo. I enjoyed mine. It had a great mint flavor, which is what I was expecting. I was trying to figure the texture. The cookie I chose was slightly soft but harder around the edges. I am not sure if that is what was intended, but it was yummy nonetheless.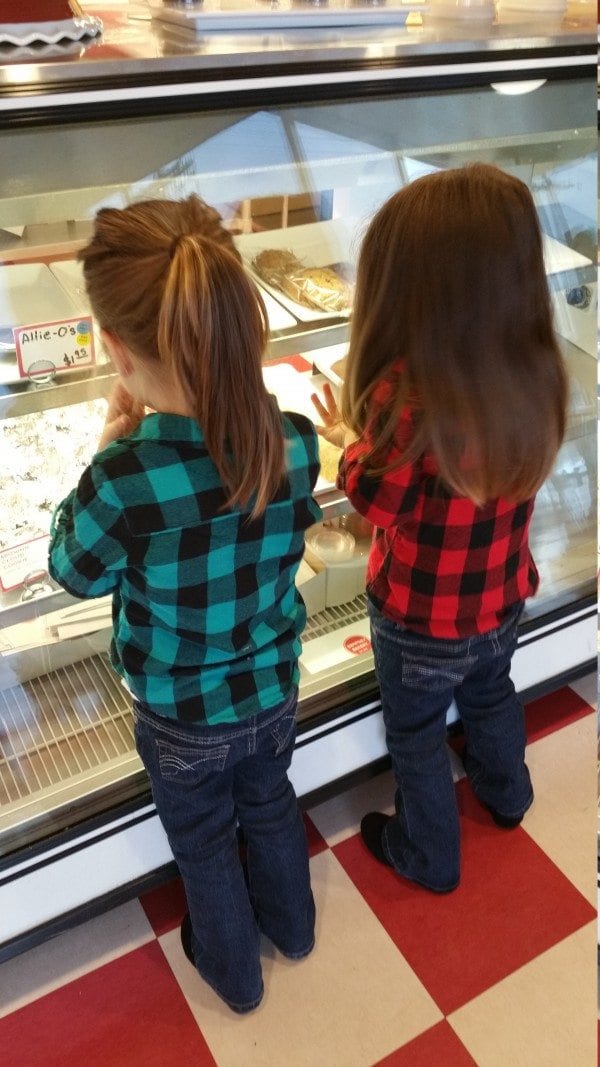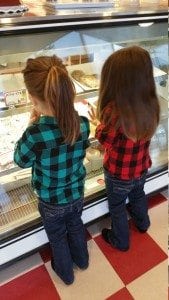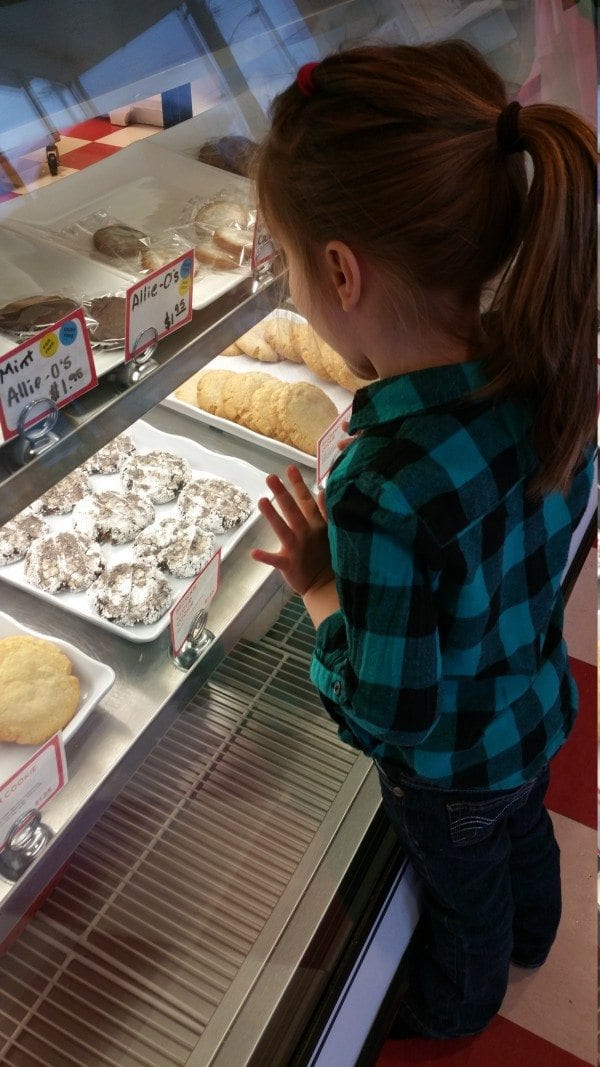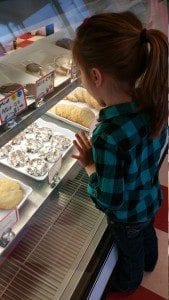 Overall, I would definitely give this bakery my business again. Maybe next time, I will speak with the owner and hear the story of how the bakery got started. If you are in the area, check it out.
Dempsey Bakery  323 Cross Street, Little Rock, Arkansas 72201
Check them out: