Tis the season for soup! My family loves soup and so do I. The challenge I face with most soups is finding one that does not have onions or garlic in it. My digestion does not agree with the allium family and tends to get quite angry with me if I consume any of their family members in my dishes. This may change over time since I am still on a regimen to heal my gut. So, I am forced to create my own seasonings for my soups that best agrees with my stomach. This recipe for soup seasoning, I found on someone's personal website,
sherigraham.com
. The original uses garlic, onion, and sugar. I omitted these from the recipe to meet my dietary needs. The seasoning is flavorful and works well in soups. I also use it as a base for cooking quinoa. Enjoy.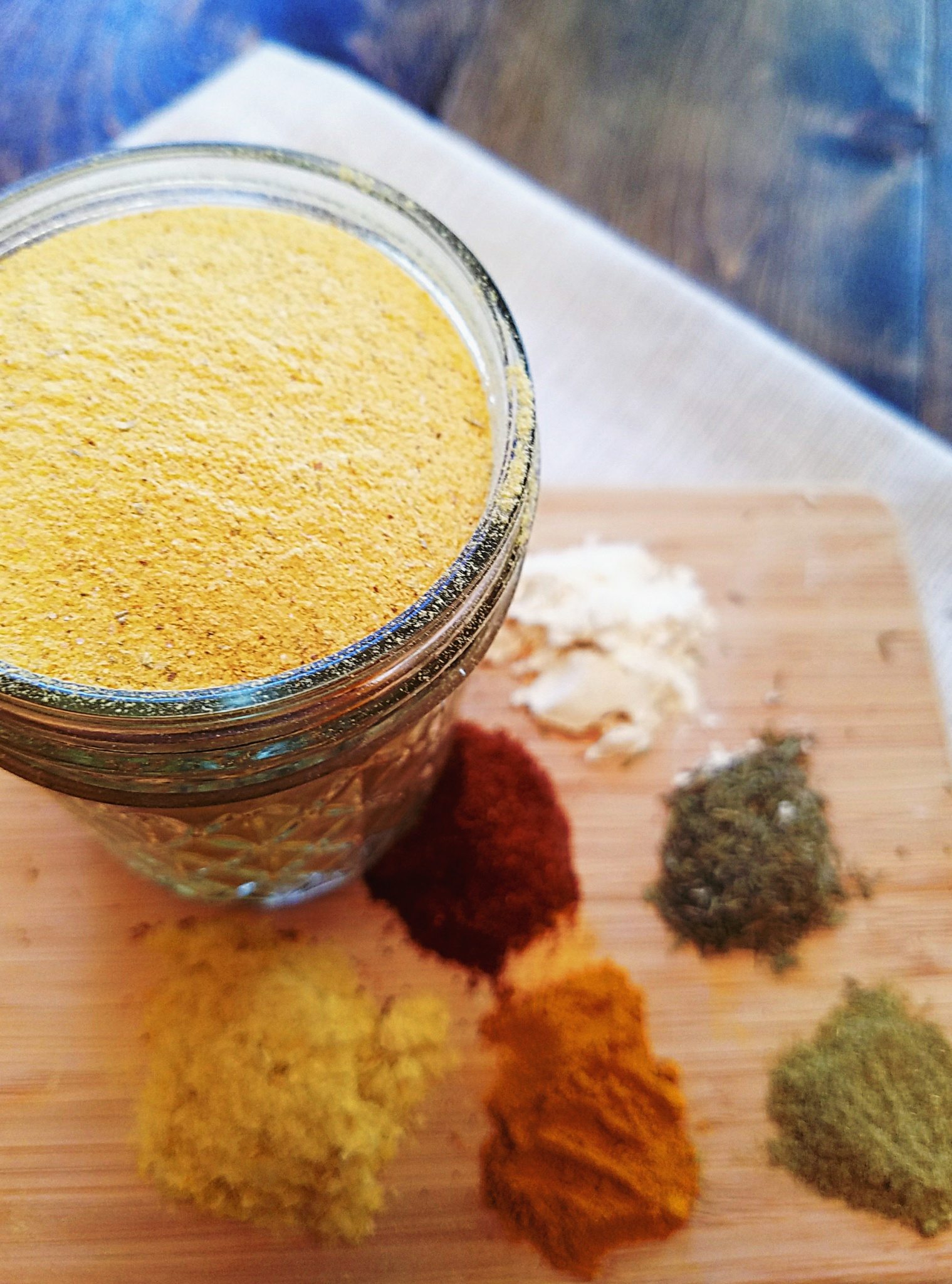 Soup Seasoning
This seasoning is a great addition to soups and bases for dishes. It is no sugar and allergen free for many of those with sensitivites to the common allergens. Easy to make and use.
Ingredients
1 1/3

cup

nutritional yeast (brewer's yeast)

2 1/2

Tbs.

pink hymalayan salt

1

Tbs.

unflavored pea protein

sugar free

1

tsp.

thyme, dried

1

tsp.

sage, dried

1

tsp.

paprika

1

tsp.

turmeric
Instructions
Place all ingredients into a food processor and blend until a powder.

Store in a jar or an airtight container.

Use: 1 teaspoon per cup of boiling water.