Ketchup is a great condiment when made right. My kids love it on hotdogs, meatloaf and with our homemade sweet potato fries (all made vegan of course.) I don't like that a lot of them are loaded with preservatives and sugar. I found a recipe, that my family likes. The original recipe is here from bakerette.com. I found that this recipe is great for the times we cooks can't get to the fresh produce to make our items from scratch.
Enjoy!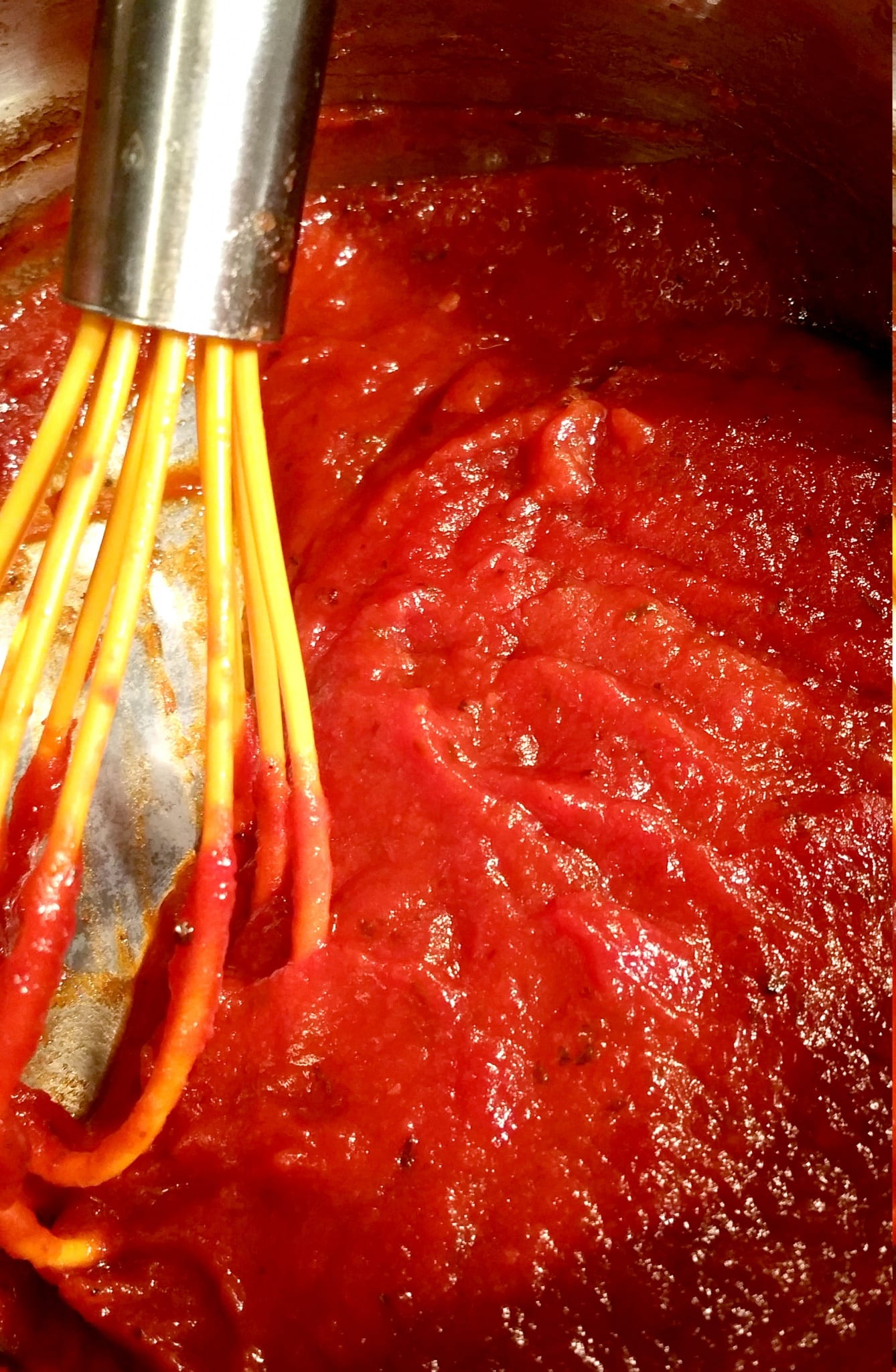 Homemade Ketchup
This is an easy ketchup recipe that is great for those that are unable to get to fresh produce to make ketchup from scratch. It still tastes great and contains natural vegan sugar.
Ingredients
6

oz

tomato paste

roasted garlic

1/4

cup

Agave

1/2

cup

white vinager

1/4

cup

water

3/4

tsp.

salt
Instructions
Whisk all the ingredients together in a medium saucepan.

Bring to a slight boil and then simmer for 20 minutes. Stir often.

Cool ketchup to room temperature or put in the refridgerator.

Ketchup will keep in an airtight container for up to 2 weeks.
Notes
I chose to use the tomato paste that has roasted garlic. I then omitted the garlic powder. I thought it would give it a little more punch of flavor. I also omitted the onion powder as it is an irritant to my stomach. You may wish to add this in if you want the onion flavor. The original recipe called for 1/4 teaspoon.