Ginger is my favorite spice. I find it to be warming and settling all at the same time. It is great for the digestive tract and gives lots of other benefits as well.
I need to say that this is the best salad dressing I have ever had! I wish that I could take ownership of this recipe as I make it all the time and LOVE the taste of it. Finding a good vegan salad dressing is hard, when shopping at a store other than a health food store. I am usually stuck to the normal olive oil dressings or a vegan Thousand Island dressing. This one however lights my taste-buds up. I don't mean this as in heat, but in flavor. I hope that you enjoy it as much as I do. I actually can not find the original recipe. I have made it from the source years ago and can no longer find it on the internet. I did make modifications to make it vegan, but kept to the originality as best I could. I wish I could remember where I got it from to give them the credit.
This dressing is great on salad or as a dipping sauce. Either way, it has a strong ginger taste and creamy taste. Enjoy.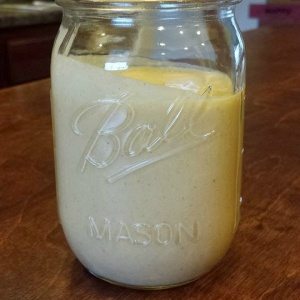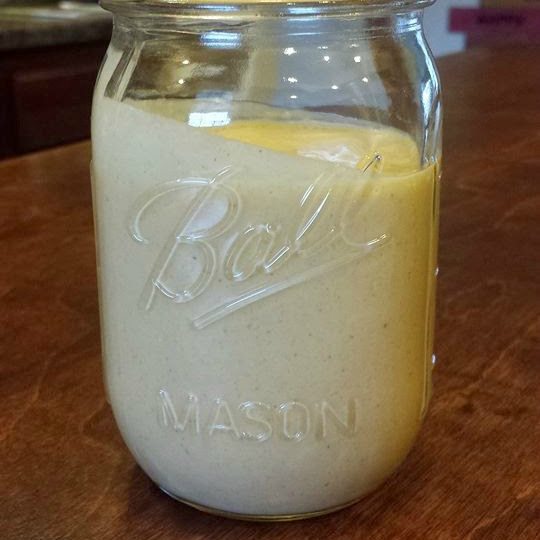 Ginger Salad Dressing
This is a great recipe for salads and even a dip for vegetables. It has a strong ginger taste and was a hit with the kids.
Ingredients
1

Large

Carrot

1

Cup

vegan mayo

I used Just Mayo by Hampton Creek

1/2

Tbs.

ground ginger

2

Tbs.

Gluten free soy sauce

1 1/2

Tbs.

organic raw sugar

See notes
Instructions
Put all ingredients into a food processor and blend until smooth. I usually let mine go for 2-3 minutes.
Notes
I have not had the chance to try stevia on this recipe. Please let me know if you happen to try it. I have not used much with it and still learning what works in my recipes and not.
Dressing will last for about a week. If you aren't going to use all of it, try only making half of the batch.