As a child, I attended a church youth group that spent time together at our youth pastor's house on Friday nights. I had the memories of gathering with friends, riding a motorcycle around the property, swinging from a rope tied on the tree, singing songs and roasting marshmallows around the fire. Among the memories of Friday nights, was a memory of how an amazing cook the youth pastor's wife was. She used to make all kinds of vegetarian meals for us and I often had the opportunity to help her with some. One particular meal that stood out to me were these fabulous vegetarian burgers that everybody loved. When I came across this recipe, called "Bill's Burgers"- she must have passed it on to us, I thought it would be a great idea to make an inspired version of my own.
Since my girls helped me come up with this recipe, I let them name it. So, J&O named these burgers "Daddy's Patties." This was fitting, since we were making them for daddy too. The burgers that I created from the inspiration, are packed full of flavor, of course vegan, and gluten free. I am excited to share my recipe with you. Enjoy!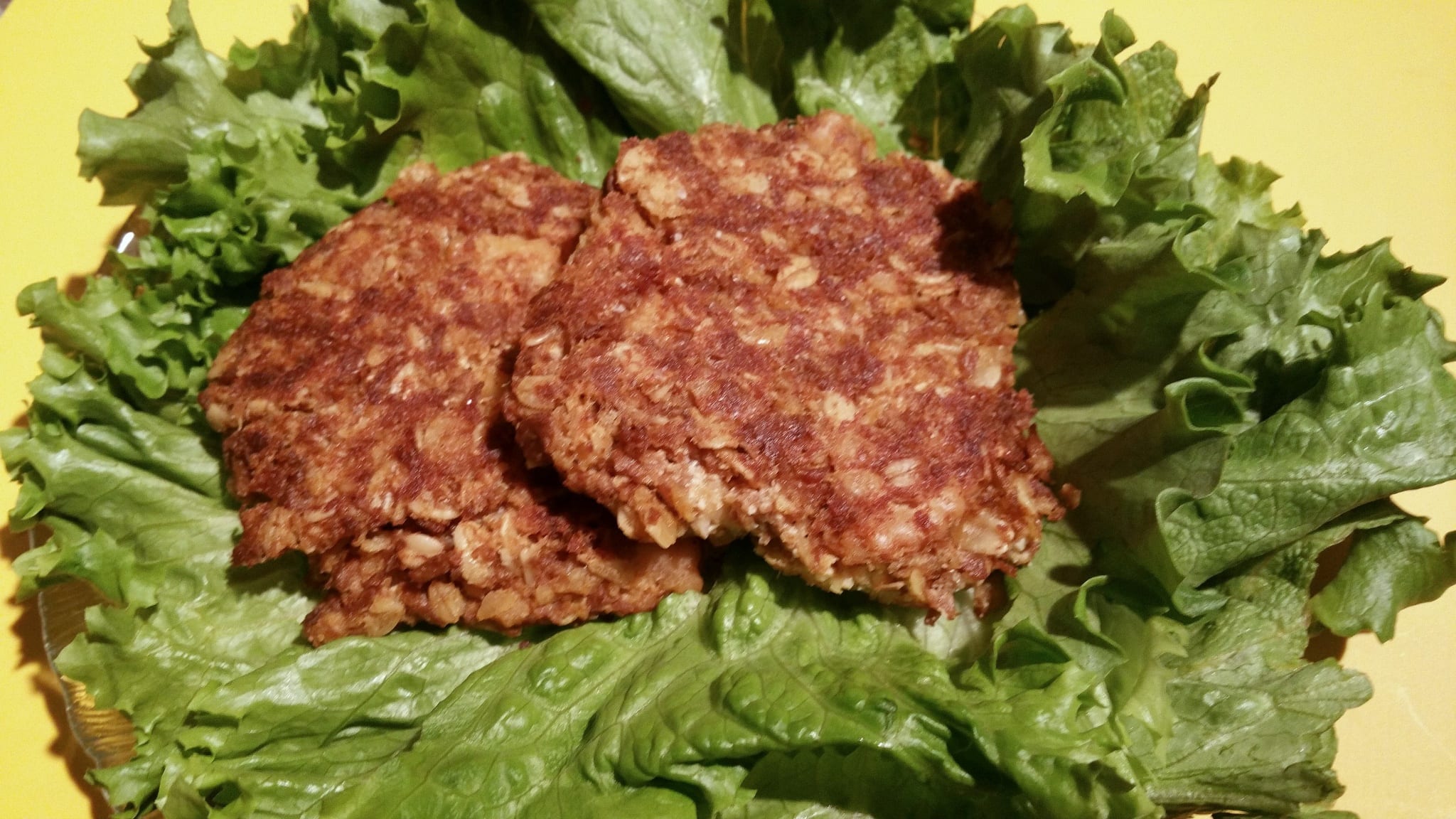 Daddy's Patties
This is an inspired burger recipe from my youth pastor's wife. Daddy Patties are full of flavor, vegan, and gluten free. They were so good that the whole batch I made disappeared at one meal of 2 adults and 2 kids. Check the notes below to find out where you can get the burger I used.
Ingredients
1

can

Meatless Select Taco Filling

1

pkg.

firm tofu

drain liquid

1

pkg.

Glutino Gluten Free Crackers

original, crushed

1

Tbs

ketchup

1 1/2

cups

Gluten Free Oats

Old Fashioned

1/4

tsp

salt

1/2

cube

Edward & Sons Not-Beef Bouillon Cubes

Organic coconut oil
Instructions
In large mixing bowl put in taco filling, crushed crackers, oats, tofu, ketchup, and seasonings. Mix until ingredients are well incorporated.

Put 1+ tsp of coconut oil in warm pan. Make burgers the size of the palm of your hand.

Over medium heat place burgers in pan and let sit until brown on each side.

Serve on a lettuce leaf or on warm homemade bread, whatever your preference.