My family loves granola but getting store bought usually does not work for us. To buy gluten free/vegan granola costs much more than I would want to pay. Especially for the little amount in the package. We like to make our own, cheaper and so tasty. This granola recipe was passed on to me by a family member.  I have altered it to be vegan and gluten free. I was quite surprised how this actually worked and how easy it was. The best part is that when I had to stir the granola, I didn't get it all over the place. When I would make it in a pan, I would have a mess all over the place. This is a great way to get your kids involved in the kitchen without a lot of mess. Here is the video of my girls making the granola. Enjoy.
https://youtu.be/YdlqBAFbOiQ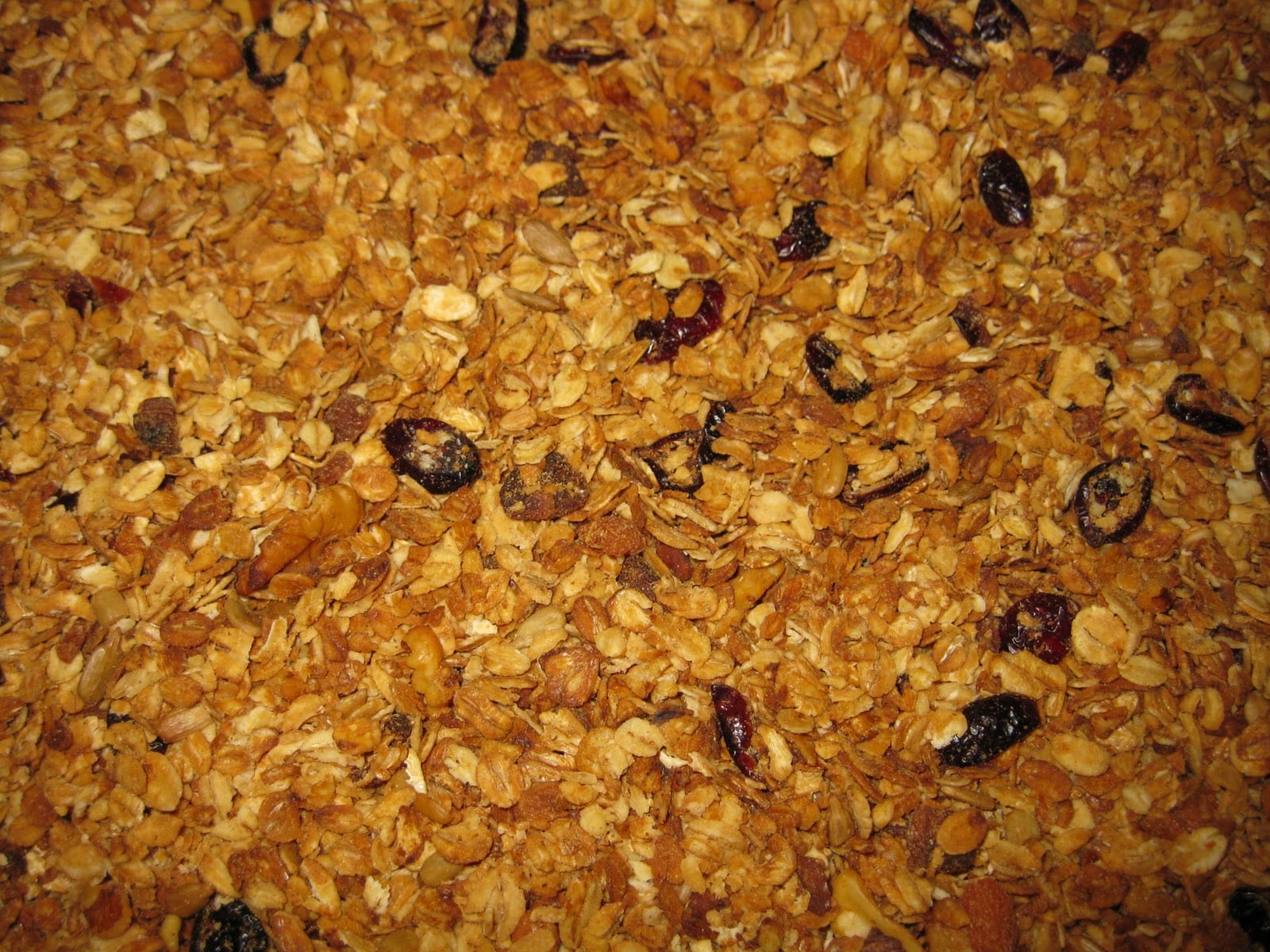 Crock-pot Gluten Free Granola
This is a great recipe for those of us that need an easy and quick way to make granola. This recipe is gluten free and vegan. Super great recipe to get your kids involved in the kitchen without too much clean up.
Ingredients
1

Crock-pot

1/2

cup

Sunflower Seeds

(optional)

4

cups

Gluten Free Rolled Oats

1/2

cup

Apricots

dried

3/4

cup

Cranberries

dried

1/2

cup

walnuts

1/2

cup

Agave

organic

1/2

cup

melted coconut oil

organic
Instructions
Put all dried ingredients into crock-pot (including fruit and nuts).

Melt butter in microwave and then add to dry ingredients. Add honey and then stir up all ingredients.

Cover crock-pot, but vent. (I used a flat wooden spoon)

Cook on high for 3 hours. Make sure to watch the granola so it does not burn. I stirred it every 20-30 minutes or if I could smell it. Toward the end of the 3 hours I was stirring every 5-10 minutes.
Notes
If you want a trail mix type of granola, you need to add more agave and coconut oil so that it will clump.