I have made all kinds of vegan potato salads and had no success with my kids liking it. It either had to much chunky stuff in it or it was too crunchy. My girls wanted tofu this evening so I was trying to think of a creative way to make it. I decided to try a potato salad to meet their requirements. And, they loved it. They wanted to eat the whole bowl.
As many of you already know, tofu takes on the flavor of whatever it is cooked in or with. I wanted to make sure it kept a savory flavor so I browned it in a non-stick pan without oil and without butter. I simply used the water it contained to cook it. I crumbled it and placed it in the pan with the spices I wanted to use to flavor it. Please feel free to experiment with this recipe to fit the needs of those you are cooking for.
Enjoy.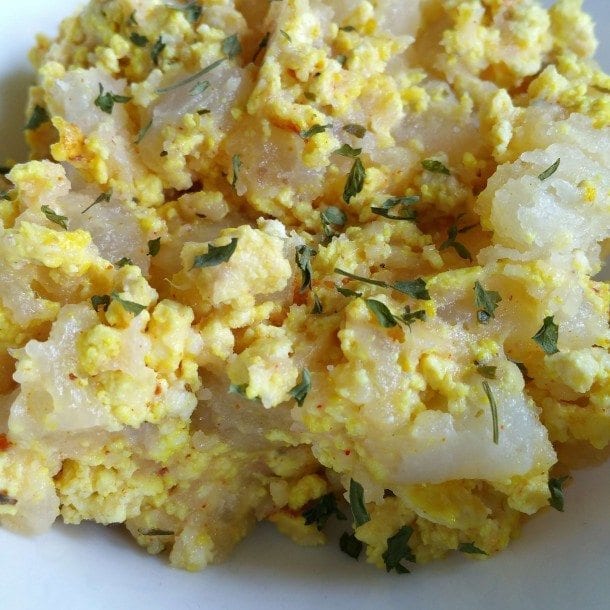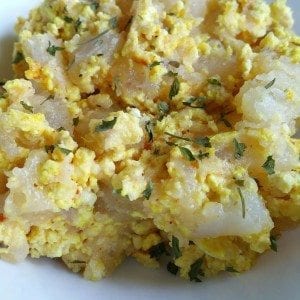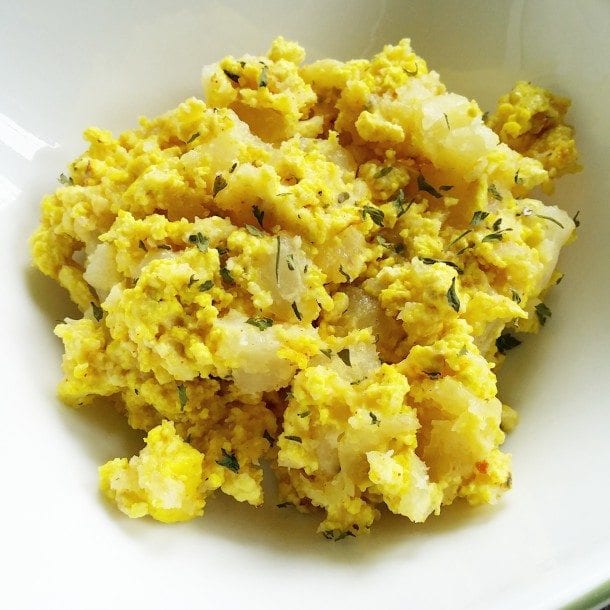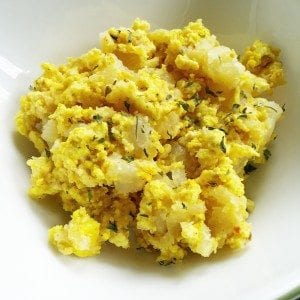 Vegan Potato Salad
This potato salad contains tofu and has a savory yet flavorful taste. It has a thick starchy texture that will apease those that are looking for comfort in food.
Ingredients
1

pkg

tofu

extra firm

1

tsp

tumeric

1

tsp

paprika

1

tsp

Italian Seasoning

1/2

tsp

sea salt

3

white potatoes

medium, cooked

3-4

Tbs

vegan mayo

I used Just Mayo

1

tsp

mustard

organic, optional

sea salt

to desired taste

1

drop

dill essential oil

(optional) See note
Instructions
Drain tofu from package, but don't press water out. Crumble extra firm tofu in a large pan. Add seasonings, except essential oil (if you are using this.)

Let marinate for at least 30 seconds. Continue to cook on medium high to cook out water and until it is lightly brown. Take off burner and set aside.

Take chop cooked potatoes into chunks and put into a large mixing bowl. Add tofu, mayo, and mustard and mix until incorporated. Be sure to mix slowly, you don't want mashed potatoes.

Add 1 drop of dill therapeutic grade essential oil. Be sure to mix well. * See notes.

Serve warm or put into fridge for an hour to cool.
Notes
Please make sure your essential oil can be ingested before using. If you want dill and do not have the essential oil, place 1/2-1 tsp of dried dill in potato salad.