Hispanic food is some of the best type of food around. I mean "real" Hispanic food, not "Taco Bell." I grew up loving the Hispanic culture and even had a chance to visit Mexico a couple times. As much as I love the food, I am determined to make my own vegan versions of the cuisine I fell in love with.
The recipe I adapted was inspired by edibleperspective.com. Their dish looked amazing but when I chose to make it, I didn't have the ingredients and had to adjust it with what I had. It turned out to be super yummy and really quick to make.
Enjoy.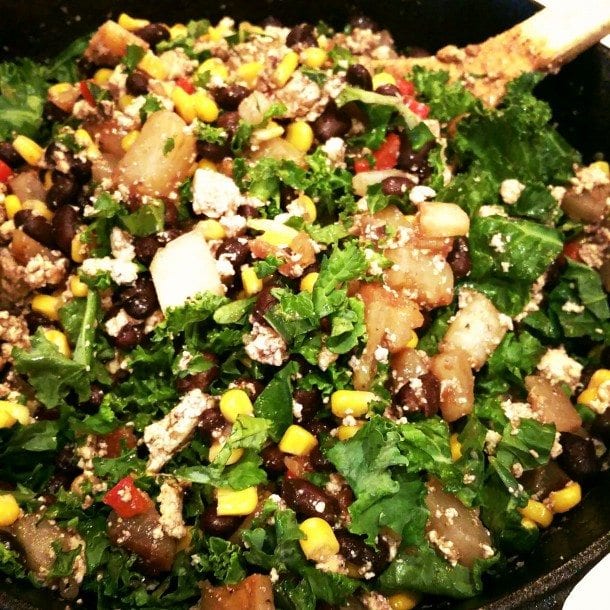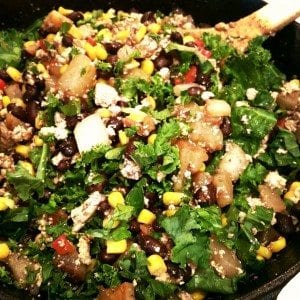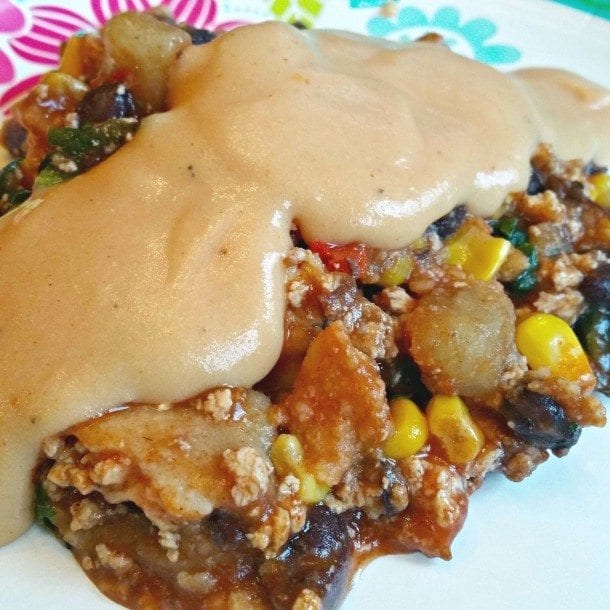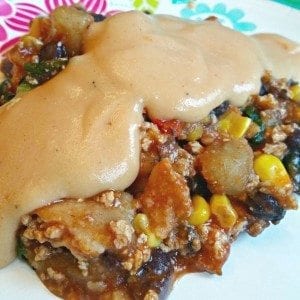 Vegan Pan Enchiladas
These vegan pan enchiladas pack a little heat and full of flavor. It has a fantastic fresh taste. Enjoy
Ingredients
1

Lrg.

Cast Iron Pan

1

Tbs

olive oil

extra Virgin

2

cups

potatoes

diced

1

tsp

paprika

3/4

tsp

cumin

1/2

tsp

garlic powder

1

red bell pepper

organic, diced

1

pkg.

extra firm tofu

4

cups

kale

organic

1

can

black beans

organic

1

cup

fresh corn

organic

salt and pepper

to taste

10

corn tortillas

Cut into strips or triangles.
Instructions
Heat up the olive oil in the cast iron pan.

Add the potatoes, cover, and cook for 7-10 minutes until just tender, stirring frequently. Add spices and let marinate for at least 30 seconds.

Add crumbled tofu to potatoes and spices. Let sit another 30 seconds.

Add beans and corn. Mix well. Add kale and stir until kale is slightly wilted. Preheat oven to 350 degrees.

In a large bowl, empty the contents from the cast iron pan. Pour enchilada sauce, enough to cover the bottom of pan. Next layer with tortilla pieces. Then, place a layer of mixture on top of tortillas. Repeat steps ending with enchilada sauce. (Make sure to only put a little sauce between layers.)

Cover pan with foil and bake for 20-25 minutes. Serve with your favorite vegan cheese sauce and vegan sour cream.
Notes
The vegan cheese sauce that was made was a potato based cheese sauce.