Since going vegan, I have learned that sandwiches and spreads can be made in all different kind of ways. Many of the ones I have made use chickpea and Vegenaise. For those that are new to the vegan world, Vegenaise is a vegan mayo that now comes in different varieties. Some are soy free, made with grapeseed oil, chipotle style, and pesto. I prefer the original for its versatility. It can be expensive at times, depending on the store. This brings me to the recipe I would like to share with you. I found the original recipe from foodwellsaid.com. I would still say this is their recipe, but I made some slight alterations. It tastes really similar to Hellmann's but I found the consistency to be thinner. Foodwellsaid suggested to strain the mayo, leaving it in the fridge to drain to achieve thicker mayo. The recipe below will note the alterations I made to make a thicker mayo without the strain/cheese cloth.
Enjoy!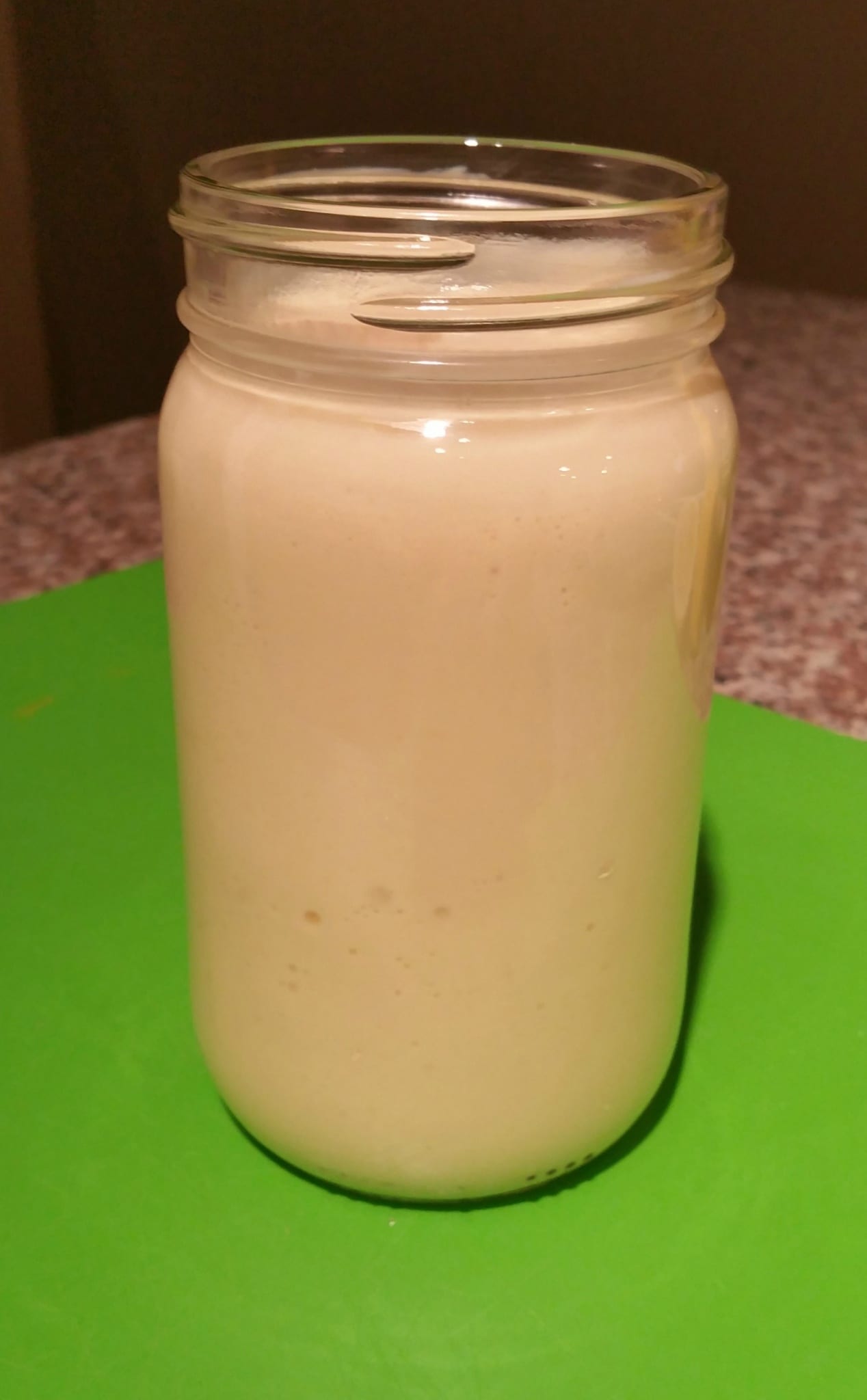 Vegan Mayonnaise
This vegan mayonnaise is very tasty and a great substitute for Hellmann's mayo.
Ingredients
16

ounces

firm tofu

squeeze/drain water

1

tsp

apple cider vinegar

1

TBS

fresh lemon juice

1/2

tsp

salt

1

tsp

mustard

1 1/2

tsp

vegan sugar

1/2

tsp

finely ground pepper

optional
Instructions
Place all ingredients into the food processor or blender and mix on high until all mixture is smooth.

If you want thicker mayo, strain mayo through cheese cloth while it sits in the fridge. Put in a tight container and store in fridge.
Notes
You can choose to strain your mayo if you wish. I liked it with the firm tofu.
This mayo will typically only keep for a week.