Cheese is one of our beloved food items that really does not help our health at all. The creamy goodness often times leaves us feeling bogged down, heavy, irritated, or sluggish. The amount of cheese Americans consume today is way more than necessary and our bodies are paying for this consumption among other processed foods as well. Of course, there are other factors that come into play when it come to the Standard American Diet, but it is my mission to help education and teach people to cook their own food using ingredients closer to the food source. This has not always been easy for me. I used to love cheese.
As a kid I always enjoyed my comfort cheesy foods. In fact, my mom would put extra cheesy love into each comfort food recipe she made. Cheese with sour cream, cheese with ricotta, cheese with milk, cheese with Parmesan, cheese with butter….yep, it was heaven. When I was older, I would walk to the fridge and slice some right off the block, or grab a pinch out of the bag as I was cooking. Cheese, however, was not my friend. It caused so many issues with my health. For starters, I was lactose intolerant. Yep, I took those over the counter digestive aids, specifically for lactose intolerance and the results were awful. I would still get the pain, eat my cheesy goodness anyways, and suffer. I didn't care. I let myself eat that cheesy love.
Over the years my weight crept up and in my freshmen year in college I weighed 174 pounds, my highest weight at that point in my life. In my gym class I tested with a 48% body fat. I was mortified. I had to make a change. Did I stop eating dairy? Nope. I just ate less and started exercising more. I dropped some weight but didn't want to give up my affair with cheesiness. At the age of 28 and pregnant, I was tired of feeling so bad all the time (not just pregnancy symptoms). My digestion needed a break from dairy, so I decided to give veganism a try.  Breaking away from eating cheese was the hardest for me. Oh what would I do without my cheesy love? Well, most likely you have seen by now, I am doing just fine without it. It was a battle, but one worth the fight.
The problem with going plant based is that I couldn't get the same cheesy love as before. All the packaged vegan cheeses didn't meet up to my standard, so I went without. That is, until I tried my own hand at making it. My attempts at making cheese in the beginning were awful. I didn't want to call the liquid goop in the pot, cheese. It wasn't what I was used to, nor did I want to try to trick my mind into thinking it was real….because it wasn't. Here is the conclusion I have come to when making cheese.
It will never, in any way taste like cow cheese.
It will be harder to melt, in many cases, than diary cheese.
I never liked liquid cheese so making vegan cheese sauce would not be a good option for me…(Unless it was for nachos or potatoes.)
It is hard to find a store bought vegan cheese with minimal ingredients.
I was going to have to learn, this is my new lifestyle. I want to be healthy, not be in pain. I want a happy life, not an unstable one. I had to make a change in what was truly important.
All through the years of eating poorly, being a junk vegan, and being careless about my health, I finally get it. My life is worth so much more than I was honoring it for. I stepped away from my cheesy affair and found a new healthy love for my body. A healthy love that not only benefits myself, but those living with me as well. It is my prayer that you too will let go of your cheesy love and find the true healthy goodness life has to offer.
I am continuously on a search for a good cheese recipe that I could use. I have found a few, but haven't come across many that are able to be sliced for sandwiches.  I have found this recipe that not only slices, but has a creamy texture when I use it in dishes. It is coconut based and I was worried about it tasting that way, but to my surprise, I did have a coconut taste. It sets up well and melts too. Oh and it's also nut free. I did adjust it to meet my dietary needs and to a more neutral flavor. The original recipe uses smoked paprika, but I omitted that as well as added in Vitamin C crystals, this gave the cheese more of a tangy flavor like cheddar. For those interested in the original, you can find that at Sweet Roots.
Enjoy.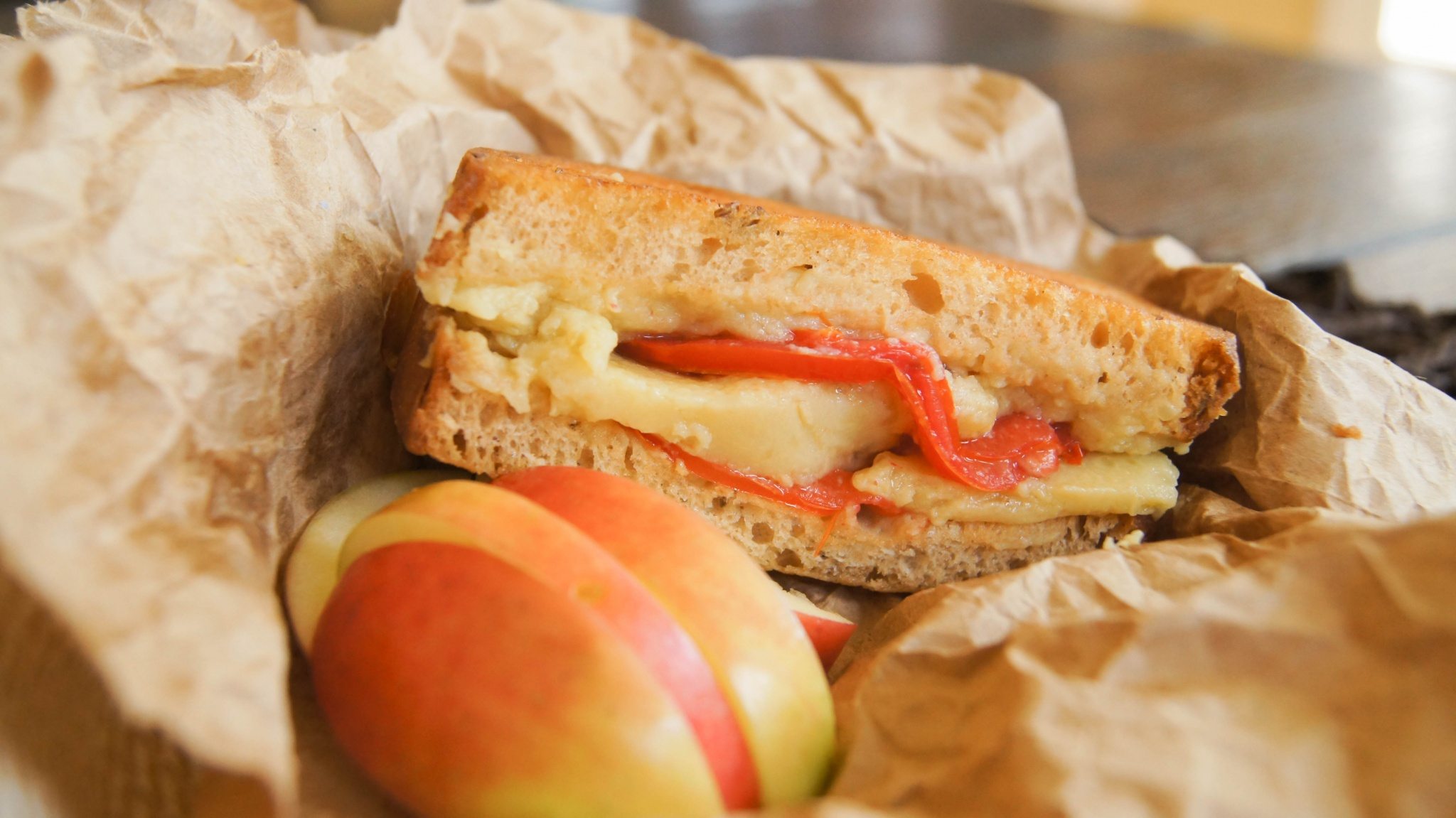 Sliced Coconut Cheese
Coconut cheese that you can slice with a creamy texture and will melt like dairy cheese. Great flavor and can be made in two kinds for different dishes or tastes.
Ingredients
2

cans

coconut milk

full fat. I used an Native Forest, organic milk

3

Tbs.

Agar Flakes

1

Tbs.

coconut vinegar

2

tsp.

ground pink himalayan salt

1

tsp.

Vitamin-C Crystals

Found in the supplement section of health food store.

1/4

cup

nutritional yeast flakes

4

Tbs.

tapioca starch

1

tsp

smoked paprika

Optional- I make one kind using smoked paprika and the other batch without.
Instructions
In a medium/large pot, bring the canned coconut milk to a boil.

Add in coconut vinegar, agar flakes, and salt. Boil on medium/low for 15 minutes. ** CAUTION- watch your pot, if heat is too high, milk with boil over. ** Stir continuously with whisk.

Take mixture off heat and add Vitamin C crystals, nutritional yeast, mix well. ** This is where you will add the paprika if you choose to use this seasoning. **

Place 4 Tbs of tapioca starch in a small bowl and add a tiny bit of water to turn powder into a liquid and then add to the mixture. ** This will help avoid clumping. **

Remove from pot and pour mixture into a container lined with parchment paper. ** This will prevent sticking to the sides and easier to cut out.**

Place in refrigerator for at least 2 hours. I usually leave mine to sit overnight.