I am completely into my new superfood. If anyone likes chocolate you need to give Cacao a try. I usually put it into my smoothies and as a topping, but I chose to make a "nice" cream with it.
A little information about Cacao. No, I don't mean cocoa. Don't get them confused. Cacao is the purest form of chocolate anyone can eat. It is the seed in which cocoa and chocolate are made from. It is bitter in taste, somewhat like baker's chocolate. Not enjoyable on its own, in my opinion. Here are 21 benefits to eating cacao. A great superfood and super fun word to say.
I do know this is a kid approved recipe. My girls sat at the table discussing between the two of them how tasty and flavorful this was. After some time passed by, one of my girls approached me and said, "Mama, I really liked this ice cream. It was really good."
Enjoy.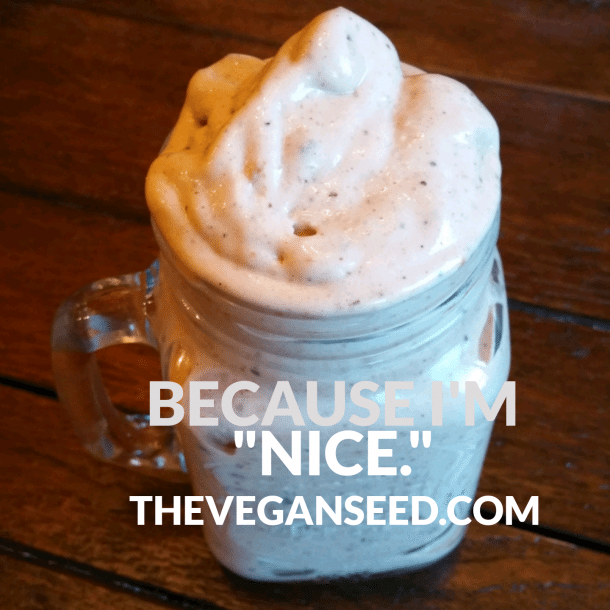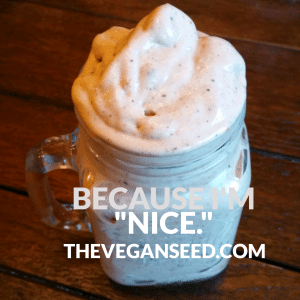 Peanut Butter Cacao "Nice" Cream
This is "nice" cream that is flavorful and creamy in texture.
Ingredients
2

frozen bananas

1/2

Tbs.

organic maple syrup

1

Tbs.

Organic Cacao Nibs

1/2

cup

Unsweetened Almond Milk

2

Tbs

Organic peanut butter
Instructions
Place all ingredients into a food processor or blender. You may have to stop occasionally to stir bananas away from the sides.

Dish out and serve or place in freezer.
Notes
If you find that your "nice" cream is too soft, add another frozen banana. The other option would be to start with 1/4 cup almond milk and add more if needed, to meet your desired consistency.