Do you remember a time where you had something as a child that made you feel warm and loved inside? This is what we would call comfort food. When I was a child, my mom made Mock Chicken Casserole. I loved it so much. The recipe became a favorite and I have gone many years making it the way she had. However over the recent year, my family developed dietary needs and I had to change my mom's beloved recipe. I tried several times and failed, the cardboard taste didn't appeal much to me or my family. Finally with lots of tries, I have mastered it to have texture and taste just like my mom's casserole. It was made for Christmas and passed the relative test. No one knew that it wasn't the original recipe, until I told them. My mom's recipe called for eggs, dairy, and wheat. My recipe is vegan and gluten free. Now my little ones get to have the opportunity to have a similar experience that I had. I hope you find this casserole to be tasty and bring you comfort during the winter season.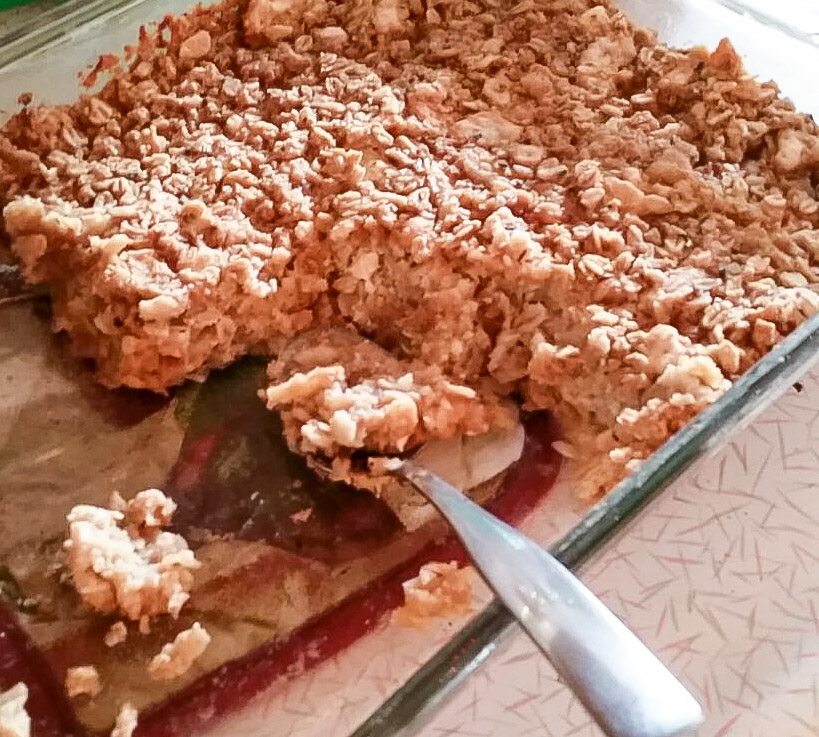 Mock Chicken Casserole
Ingredients
1

cup

Gluten Free Oats

2

cups

water

Mix oats and water and set on the side.

1

pkg

firm tofu

1

cube

vegan chicken seasoning

Make sure this is gluten free too.

2

pkg.

George Washington Rich Brown Broth

Optional

1

box

original Cheerio cereal

plain, gluten free

1/4

cup

Earth Balance butter

2

Tbs

Gluten free Italian Breadcrumbs
Instructions
Preheat oven to 350 degrees. Grease a 8x8 baking dish with coconut oil.

Mix water and oats in a small bowl and set aside.

In a large mixing bowl, crumble firm tofu and add seasonings. Add breadcrumbs to the tofu.

In a large pan, melt 1/4 cup butter. Add cheerios to butter and lightly brown them.

Take cereal off the heat and add to tofu mix.

Drain some of the water off of your oatmeal. There should only be enough water to cover the oatmeal and then pour the remaining water and oats into the tofu and cherrio mixture.

Mix ingredients well and place into 8x8 baking dish. Put in oven at 350 degrees for 45 minutes.
Notes
If you don't have gluten free italian breadcrumbs then you can use dried gluten free bread adding 1tsp of Italian seasoning.
I am in the process of trying new and improved ways to make this recipe. The cheerios are a good substitute for the crackers, but there is a slight cheerio taste. I will keep you updated as I continue to revise this recipe.
Enjoy.