What better way to end a rainy day than with a nice warm bowl of hearty lentil soup. Now, I am always in a rush, unless I find that rare moment in life I get to relax with some great music and cook in a non chaotic kitchen. If I have a day that is extra busy, running errands, cleaning house, homeschooling, working, blogging, I need a recipe that is going to satisfy and fill my family when supper time comes around.
I found a recipe that is for vegan lentil soup. Not only does it look amazing, it was made in this amazing kitchen appliance called the crock-pot! There have been many occasions where the crock-pot has saved the day. I have made breakfast dishes, casseroles, soups, and desserts using the crock-pot. I almost feel that it is cheating, but you know what? I think if it is nutritious, filling, and tasty, why not?
The recipe for lentil soup was found by everydaymaven.com. I was pleased with this recipe, however I did change it slightly to fit our dietary needs and what I had on hand. Below is my variation.
Enjoy.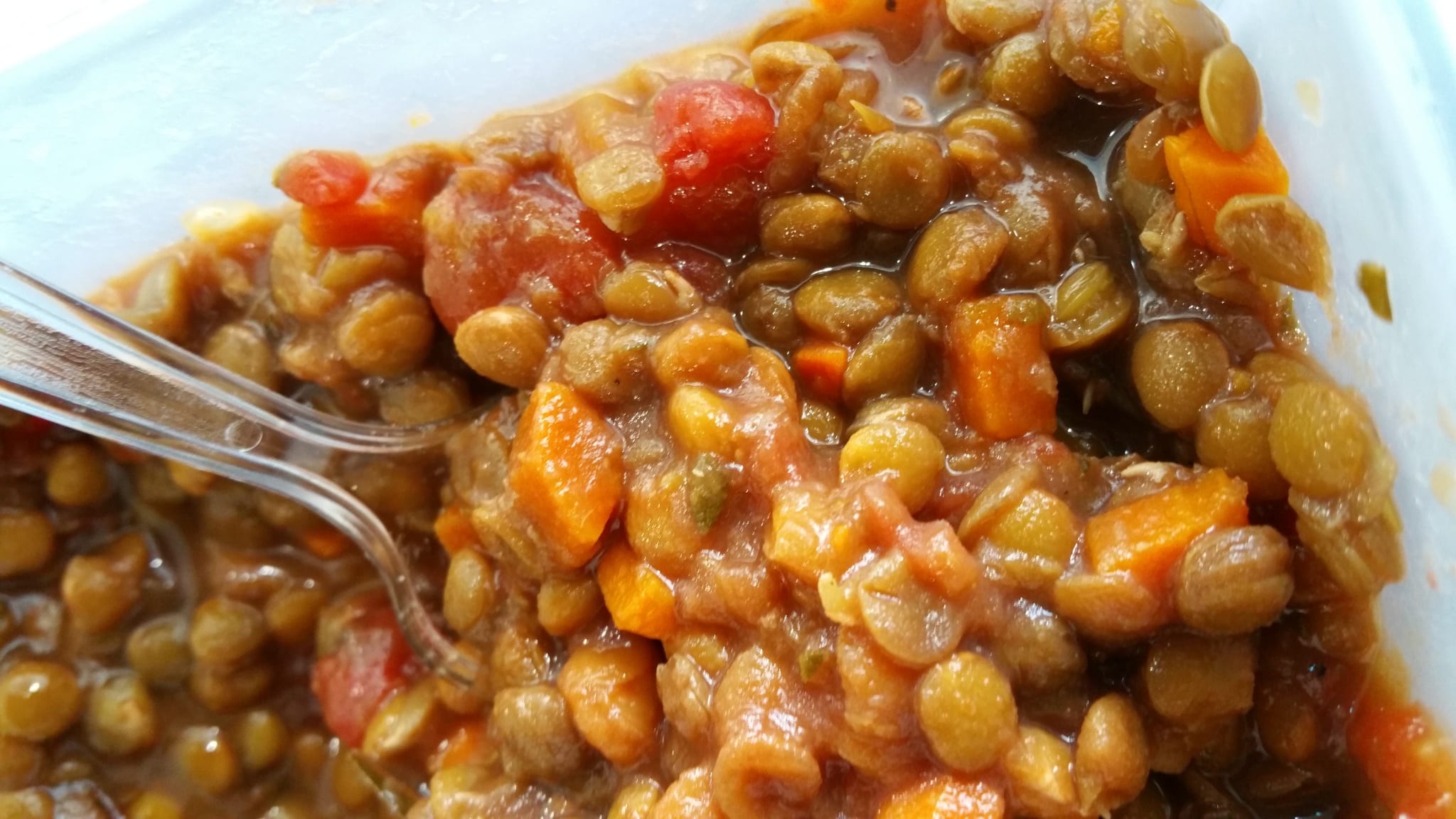 Lentil Soup
This is a hearty and nutritious recipe that is great to have on a cold or rainy day, or just because you like lentils. Enjoy.
Ingredients
3

medium

carrots

chopped

2

cups

lentils

1

tsp

Oregano

fresh

1

tsp

basil

fresh

1

tsp

rosemary

fresh

4

cups

vegetable or vegan chicken stock

24

oz

canned diced tomatoes

organic

1

bay leaf

1 1/2

tsp

red wine vinegar

2

tsp

sea salt

1/2

tsp

black pepper

fresh ground

1

tsp

cumin
Instructions
Chop all vegetables and herbs and place in crock-pot along with all other ingredients.

Turn crock-pot to high and let cook for 4 hours. You may want to set a timer. Check on liquid levels half way through. Add more water if it looks like it could use more liquid.