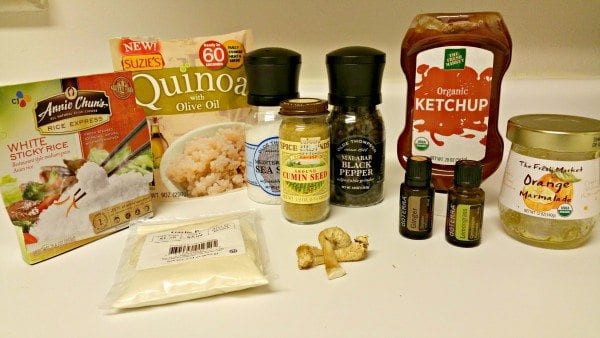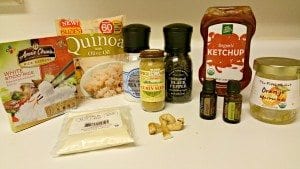 I absolutely love cooking challenges. This is a way for me to think outside of the box and come up with some creative and tasty recipes. I had decided to enter a cooking challenge. I was visiting my friend for the weekend of this challenge and didn't know her kitchen or even if there was time to collaborate a dish, but my friend came through. She helped bounce ideas and confirmed that what I was putting together tasted good or didn't. It was great to have her as my Sous chef in the creation of these lemongrass ginger shiitake meatballs.
The process of putting a recipe together takes a lot of thought. Here are the questions I ask myself.
1) What type of cuisine did I want to make using the required essential oil in the recipe.
2) What are some dishes that appeal to all ages? Choose the dish I want to make.
3) What ingredients do I need? What can I use as the base for this dish?
4) How well do the ingredients marry?
5) Trial and error
6) Complete the dish and take photos.
7) Create post and publish
So there you have it. Depending on the recipe, it can sometimes take up to hours and days. This particular one, has taken a weekend with some great company, now I am glad to share it with you.
Enjoy.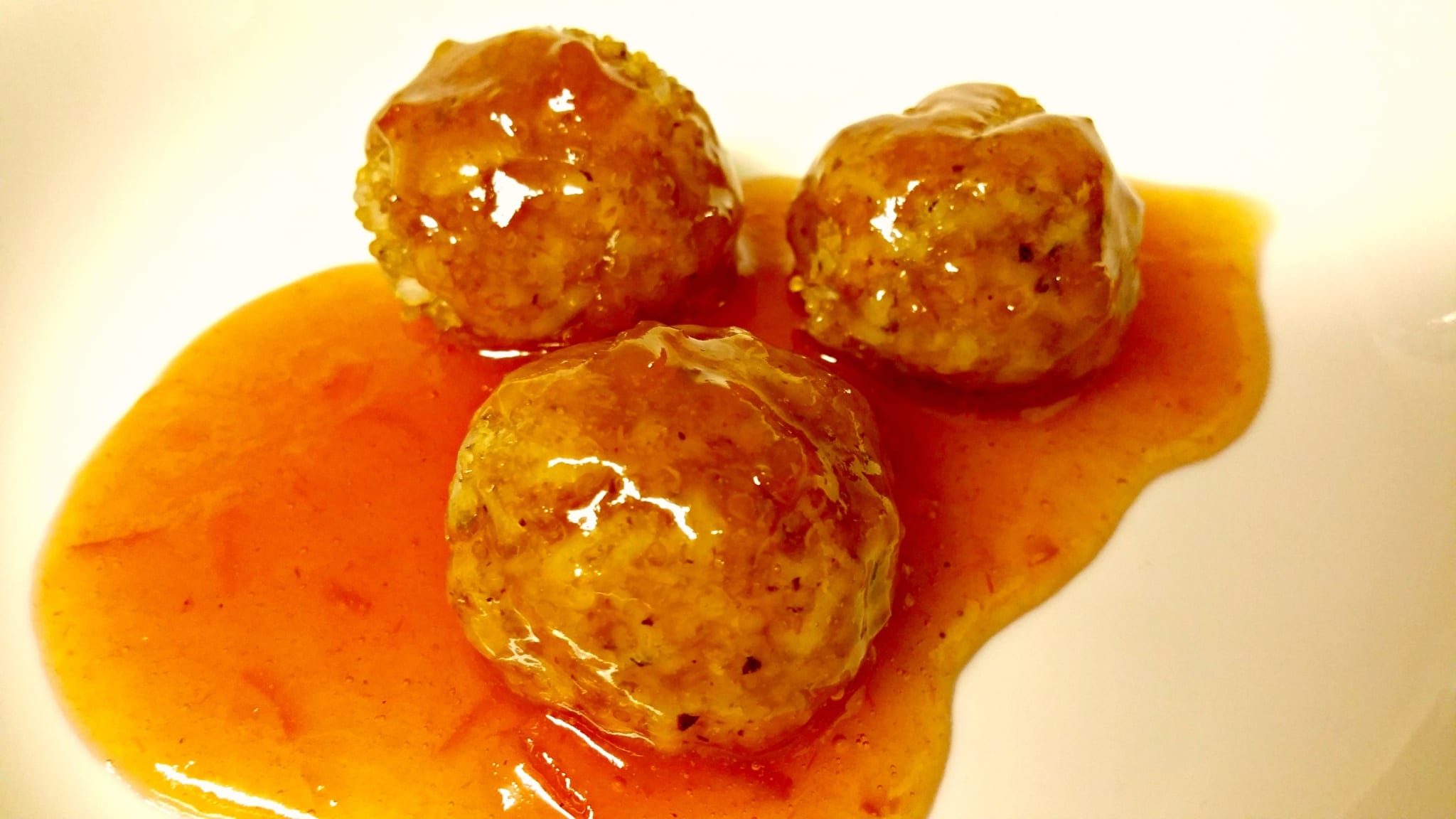 Lemongrass Ginger Shiitake Meatballs
Ingredients
9

oz

Quinioa

Cooked

6

Small

Shiitake mushroom tops

diced

7.5

oz

Sticky rice

1/4

tsp.

garlic powder

1/4

tsp.

cumin

1/2

tsp.

sea salt

1/8

tsp.

black pepper

fresh ground

12

oz

orange marmalade

2

Tbs.

ketchup

3

drops

Ginger essential oil

The kind that can be ingested.

1

drop

Lemongrass essential oil

The kind that can be ingested.
Instructions
Preheat oven to 350 degrees.

In large bowl mix quinoa, mushroom tops, sticky rice, garlic powder, cumin, sea salt, and black pepper.

Form into small meatballs and place onto a greased cookie sheet.

Bake for 35-40 minutes. Turn meatballs over half-way through the baking time.

Make sauce in last 5 minutes meatballs are in the oven. Method for sauce: In medium sized pan place orange marmalade and ketchup. Whisk lightly until marmalade and ketchup mix together.

Take sauce off the heat add 3 drops ginger essential oil and 1 drop of Lemongrass essential oil.

Spoon sauce over hot meatballs.
Notes
If you wish to have crispier meatballs, take meatballs directly from oven and fry in olive oil. If you try to fry them first, they will fall apart. I did not fry these as I wanted to keep them as a healthier option.
Make sauce during the last 5 minutes you are baking or frying the meatballs. The less time the essential oils sit in the heat, the better.