So as a young, really young cooks, my girls at the age of 4 started watching MasterChef Junior. They have been so involved with the show, I find them cheering certain contestants on and fist pumping when their favorite kid chefs pass a challenge. One of their favorite contestants, Logan Guleff, went on to win the season 2 MasterChef Junior title. After seeing him win, my girls said to me, I want to cook like that someday. While sitting at the kitchen table for supper, I asked the girls, if they were to talk to Logan, what questions would they ask him. They spouted off 5 questions. That evening, I decided to send them to Logan and it is my privilege to share with you the interview between my 5 year old girls and this young MasterChef Junior.
Interview with Logan
Girls: How old were you when you started cooking?
Logan: I was 2 my Mom let me play in the kitchen and make coffee, then I started deviled eggs, pigs in a blanket and cornbread. I used to make pasta with my mom too. I loved it.
Me (Jennifer): How did your mom help you develop your love for cooking?
Logan: My mom let me play, explore and create food. She always let me make a mess. She would also give me ingredients to challenge me!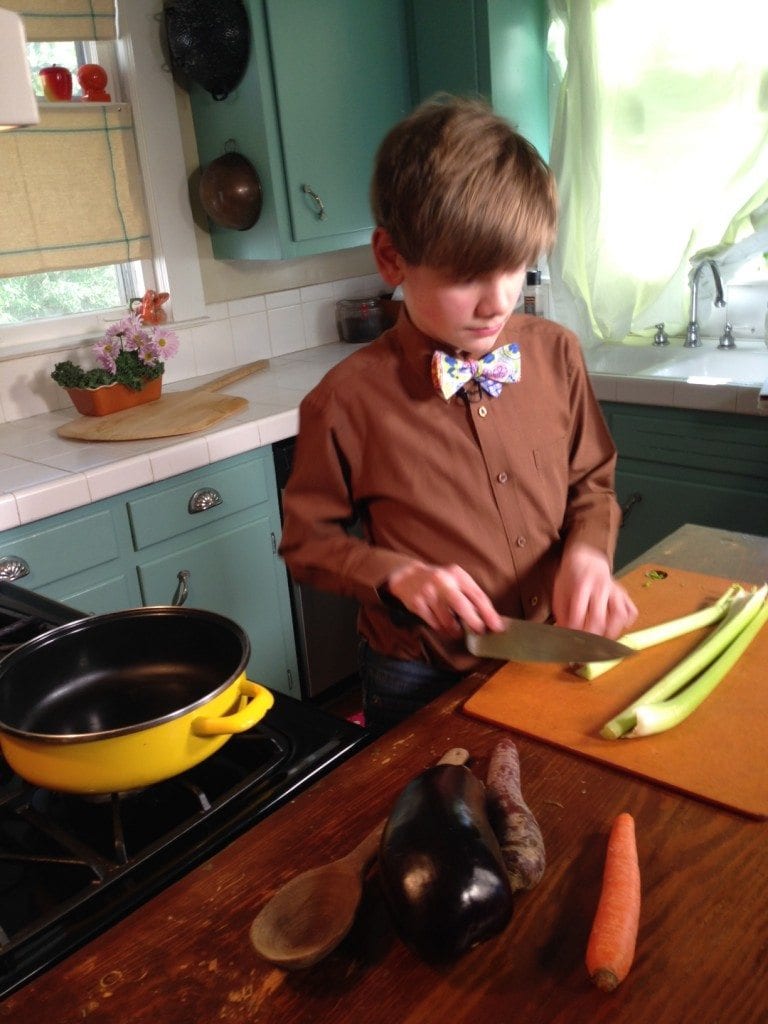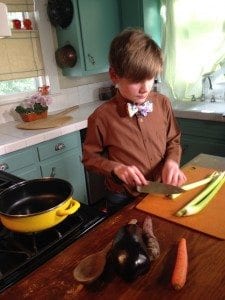 Girls: We are 5, we think you are a good chef. What is your favorite food? Ours is scrambled tofu. Juliana says, "I like to cook my own food in the kitchen, like grilled cheese."
Logan: I love fish and seafood! But grilled cheese is always good too! I don't eat cake though. I don't like it.
Girls: What is your favorite kitchen utensil?
Logan: Well, a really good sharp knife is my favorite but a good pair of tongs is key to really helping you handle hot food! When I was 5 I had a mezzaluna you might want to try one!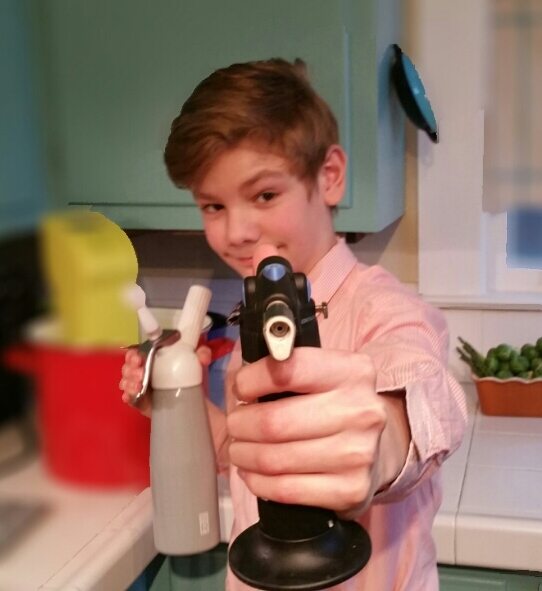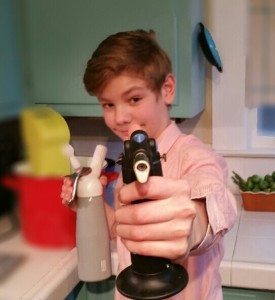 Girls: Why do you like to cook?
Logan: Food just is so universal and creative. We all eat, we all share our lives over a meal and it just is so creative. I always have something new to learn and try!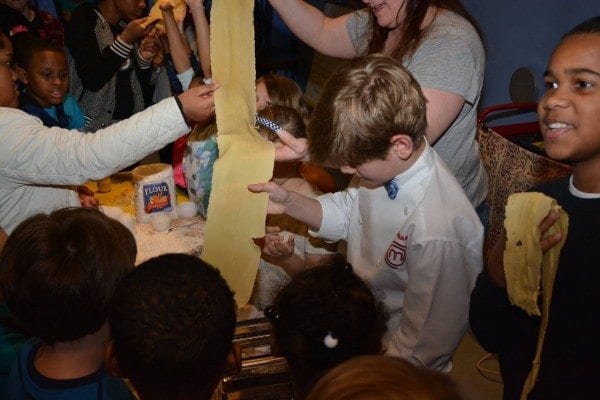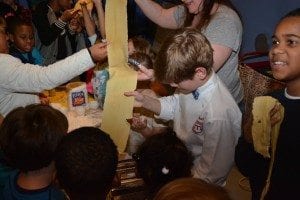 Thank you Logan for taking the time and being an inspiration to Juliana and Olivia. It would be amazing to meet you one day and have the girls to see you cook in action. Blessings to you and your future.
Juliana and Olivia are already starting to plan their restaurant/cafe together. I love to see the creativity these little minds have and to know that someday, they will make their dreams come true.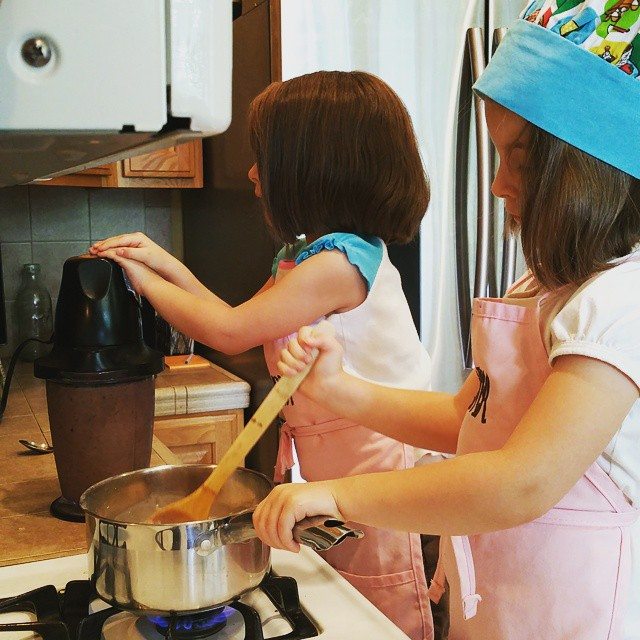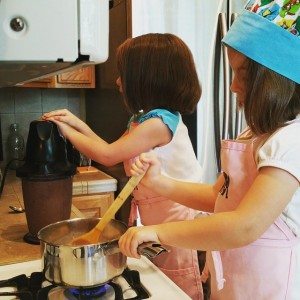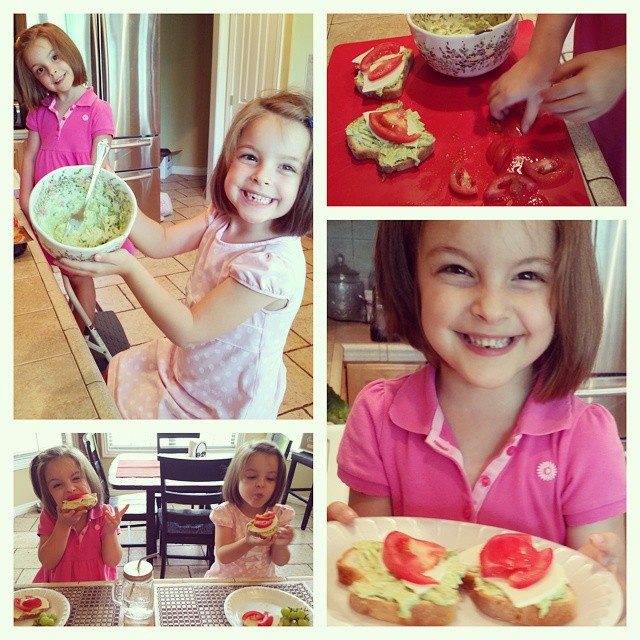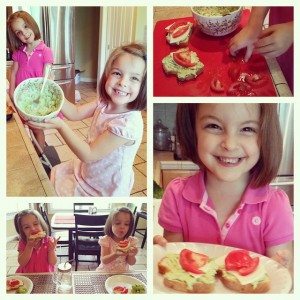 Photos of Logan courtesy of K. Guleff
If you would like to follow Logan, here are his social media profiles.  Check him out!
His blog OrderupwithLogan.blogspot.com
@LoganJrChef twitter
Logan.Jr.Chef Instagram
Logan Junior Chef FB 
LoganJrChef Vine