Being vegan, I could not enjoy the fried rice at the restaurants we went to, because of the egg they put in it.  I personally wish they had an egg free option for those of us that would like to indulge for an evening. Tonight, I wanted to indulge in a fried rice recipe of my own. I did a little research to find the best kind of fried rice and if anything was needed to make it taste fantastic. Most recipes called for fish sauce. Um, I was unaware of this, nor could I use this option in my own recipe. All the sites I visited said there was no substitute for this as it has a distinct taste. So, I did what I know how to do, use what has worked for me in the past. The following is my own recipe and measurements for Tofu Fried Rice.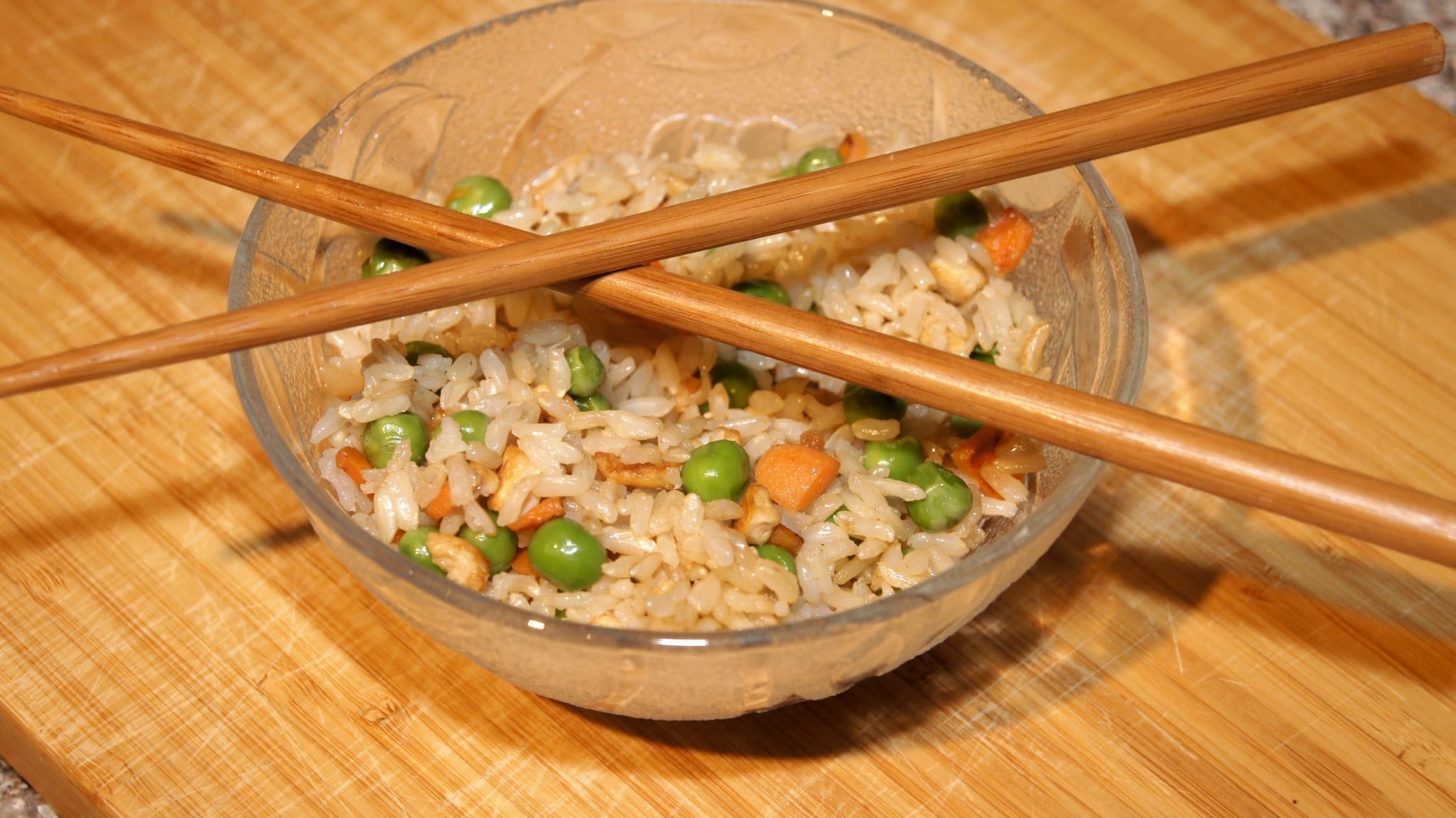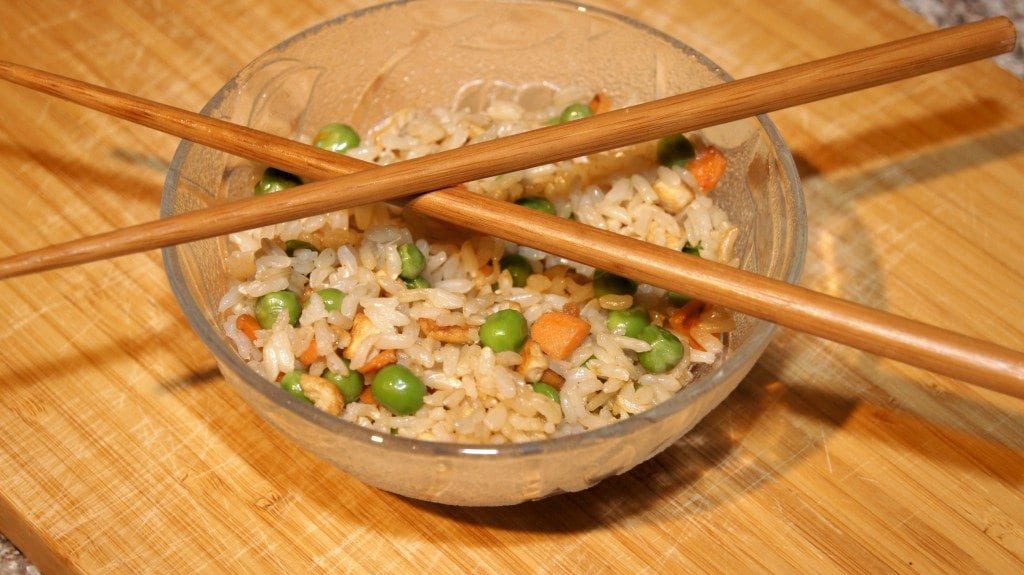 Ingredients:
6oz Tofu (1/2 package) diced
1/2 cup Carrots diced
1/2 cup peas
2 1/2 tsp Tamari
1/4 tsp Garlic powder
2 Tbs. Sesame oil
4 cups Brown Rice (a day old)
Method:
1) Dice tofu and carrots and set aside.
2) Get a large skillet or wok and place 1 Tbs of Sesame oil in the pan. Heat up really hot.
3) Put tofu in and stir around (beware of any splatters.)
4) Add 1/2 tsp of Tamari sauce to tofu and carefully stir is around for the tofu to absorb. Add garlic powder and do the same. Your tofu should start to brown.
(NOTE: Be patient with your tofu. Trying to rush this process may turn your tofu into scramble instead of diced pieces.)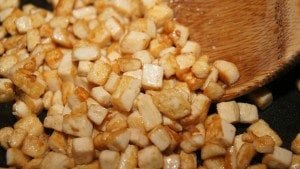 5) Remove tofu from pan and add 1 Tbs of Sesame oil to pan.
6) Put your carrots in pan and let them cook for about 5 minutes. Stir frequently. It is fine for them to be slightly brown.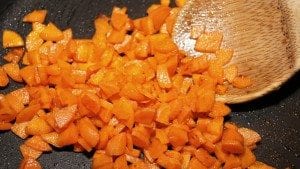 7) Push carrots to the side, add rice, peas, and tofu and fold in together. If your peas are thawed, gently stir. You don't want mashed peas.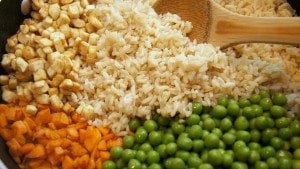 8) Serve hot!