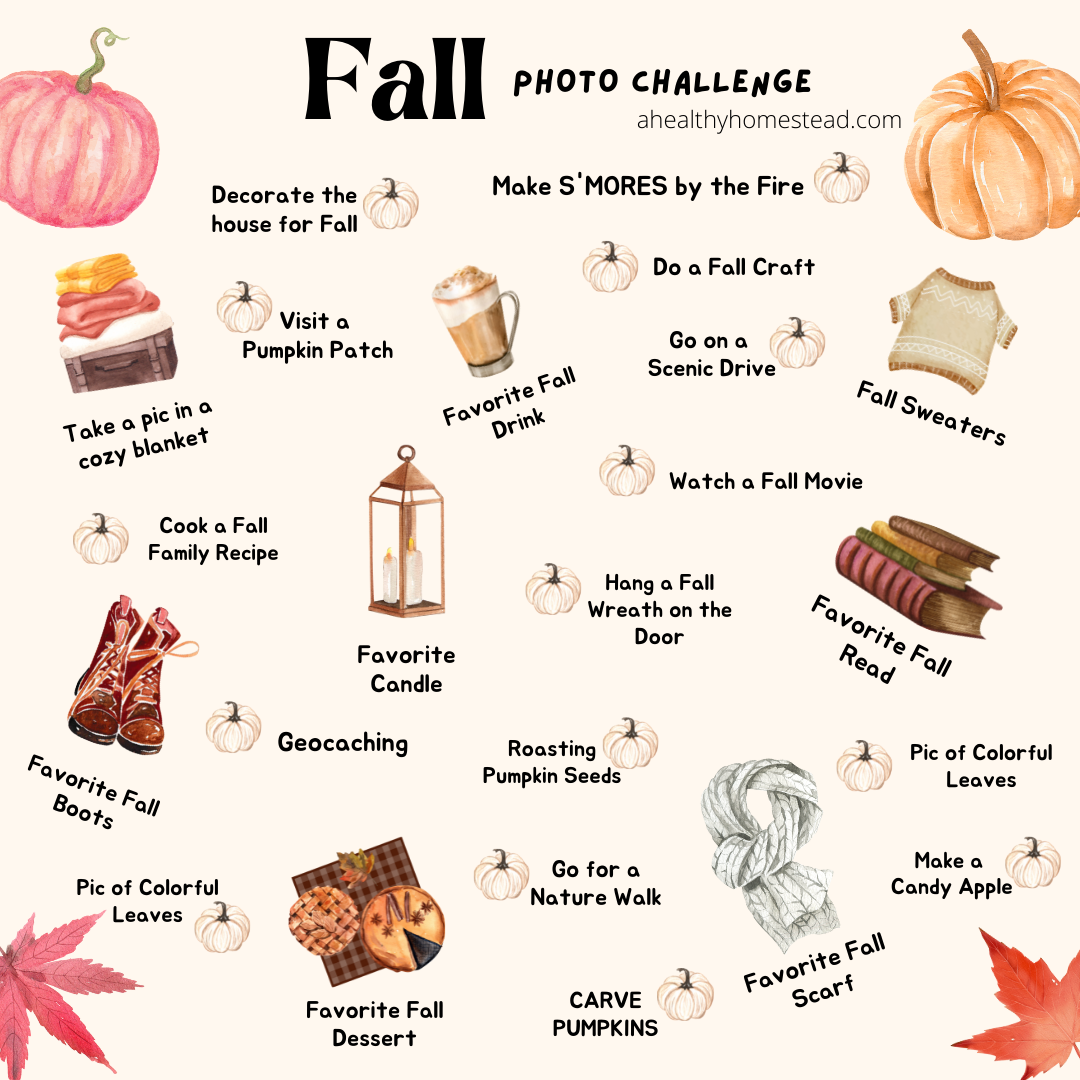 I am excited! It is FALL! I love this season so much and I get all gitty inside thinking about all the fun that will take place in the next few months. I look forward to this time of year. This year I am going to take part in a photo challenge. This challenge can be for the entire season of fall, but my intention is to complete it for the month of October, and I will have a new one for November focused on Giving Thanks. Keep a look out for that one. Here is how it works:
1. Pick something from the list.
2.Take a photo with your phone.
3. Post your photo on Instagram.
4. Tag me in your photo, IG – @ahealthyhomestead
I would love to see what you do. These are things we can do to make these days a little more enjoyable. 
May you find your happy this Fall season.