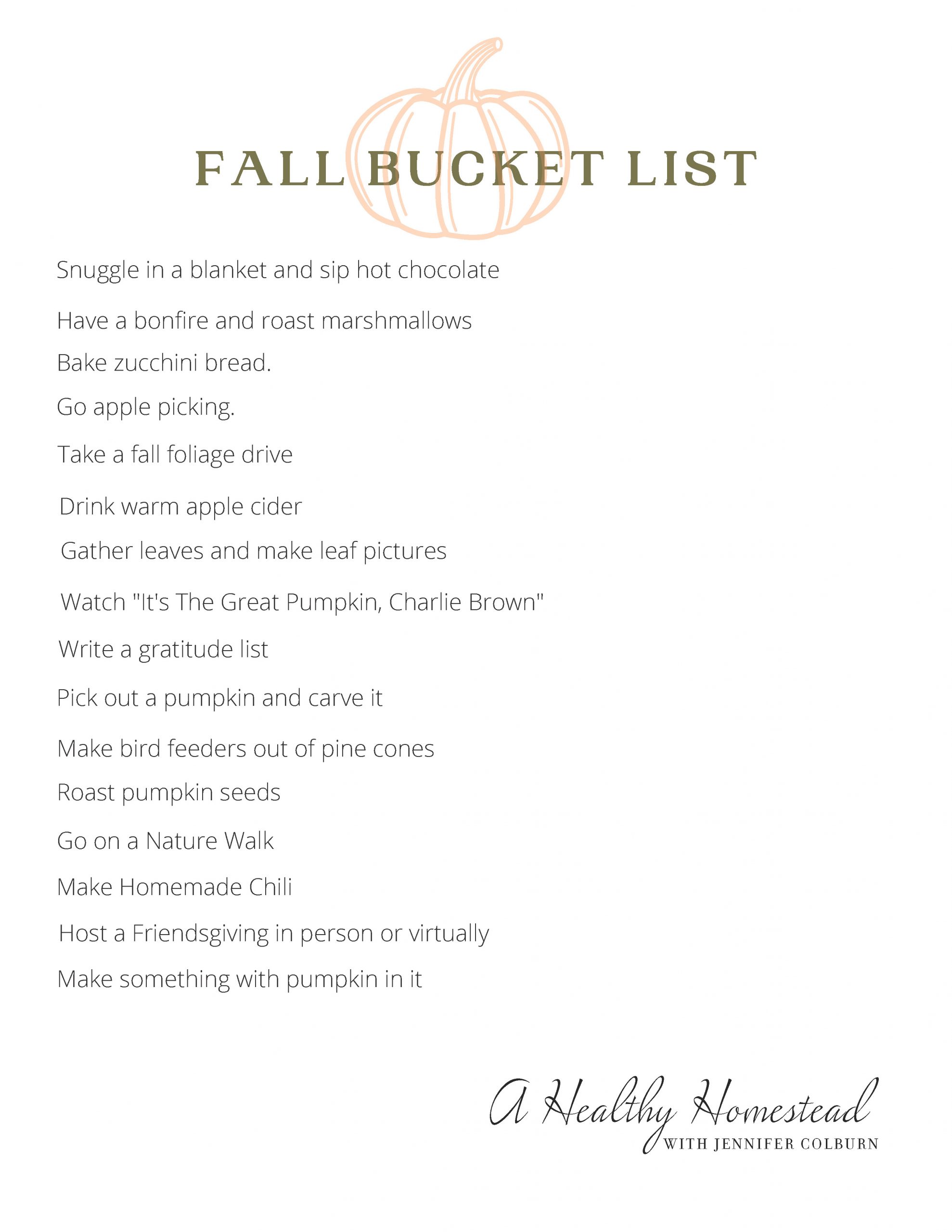 PDF- Fall Bucket list
Fall is one of my favorite times a year. I love being able to put on a sweater and cozy socks and feel the cool breeze coming through my window as I work at my desk. It is the time of the year, in our house, where comfort food and baked goods are made and enjoyed filling our tummies and warming our hearts.
When I was a child, my mom made life so fun. When fall came around we would visit orchards, go on hikes, cuddle on the couch together. We had great times making comfort food and watching fall movies together. She made Thanksgiving an event that I would look forward to, along with Christmas. It was special. We would wake up early, get started on the cooking, and turn on the parade. Fall was and still is my favorite season.
This fall our family experienced a vacation of a lifetime. We had the opportunity to take two weeks and took a road trip through lower Michigan and across the Upper Peninsula. What an amazing experience we had. The girls camped for the first time, we saw lighthouses, falls, and even a bald eagle. We connected with each other, sharing our favorite parts of the journey and even reminiscing on our experiences from our past childhood. If you ever want to travel to the UP, Michigan, be sure to check out my blog post on our adventures there and try the experience for yourself.
As part of making fall amazing for my family, I decided to pick out the things that would make it special for us and then put them in a list to share with you. If you feel so inclined, print this list off and do these things with your family. I promise you, you will make amazing memories and create a fall to remember. Here is an example of how we did these activities on the list:
Snuggle in a blanket and sip hot chocolate
What makes this so special is just spending the time with those you love, wrapped in a snuggled hug. It is said that we on average don't hug and show affection enough. What a great time, to sit with someone you love or care about snuggled in a blanket, on the couch, under the stars, on your back deck, or place of choice. If you want to go one step further, get a special blanket, and use it only for snuggling. Our family likes our fall orange blanket. It is super soft and really warm, even our dogs fight to get it first. Perfect for those cool autumn nights.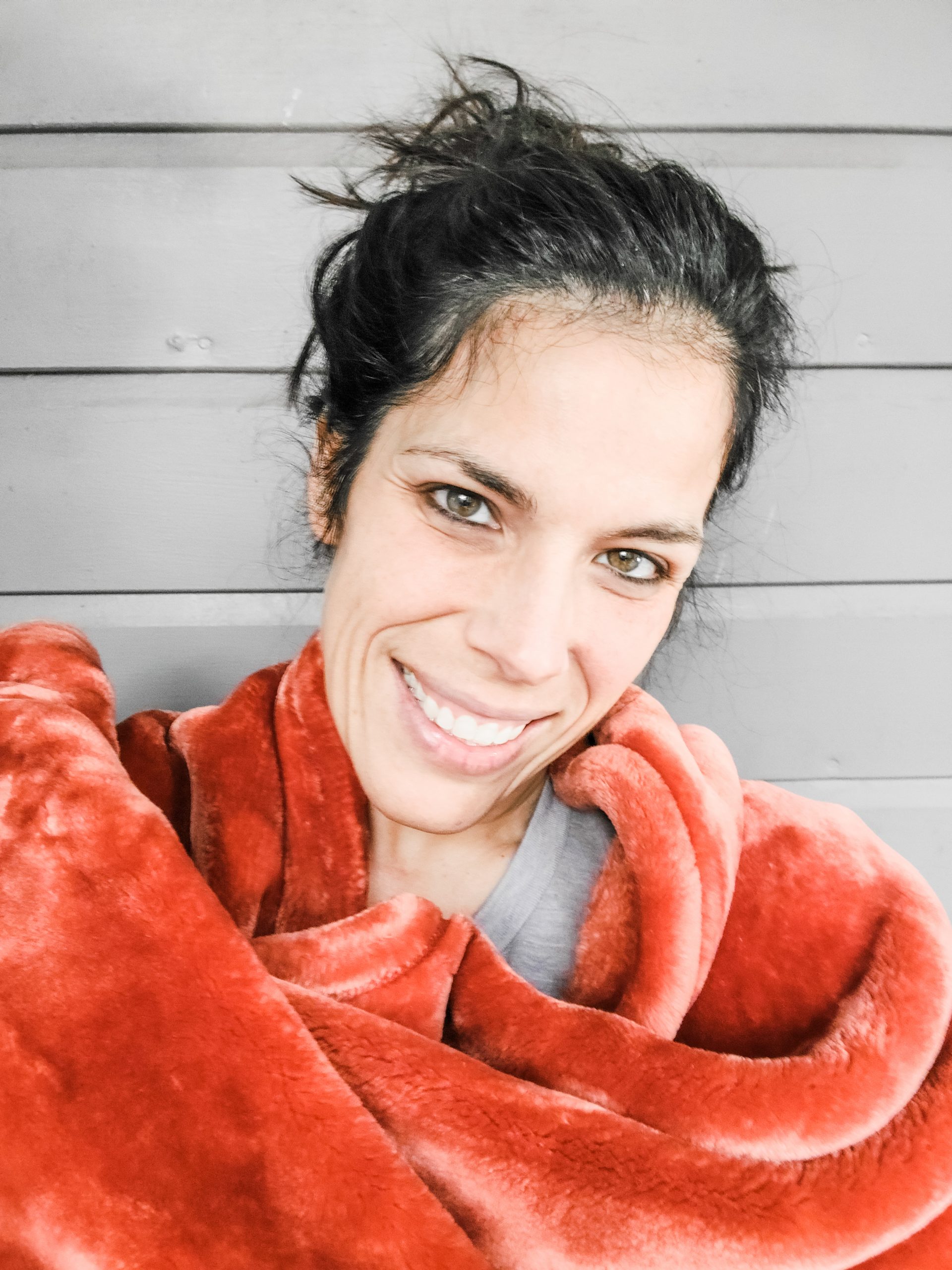 Have a bonfire and roast marshmallows
There is something about being outside, with a cool light breeze, and a roaring fire to warm your hands. When we stayed at Union Bay Campgrounds in the Porcupine Mountains, MI, it was perfect. Our site was right on the coast of the Superior Lake, and after watching the sunset, we gathered around our campfire and had supper and busted out the marshmallows. I don't know about you, but our family gets into a debated discussion about what is the perfect roasted marshmallow, so if you are reading this, are you a "set my marshmallow on fire" kind of person or "slowly roast with a little brown marshmallow" person? Please share your comment below. Our family loves this question and we would love to hear how you like them.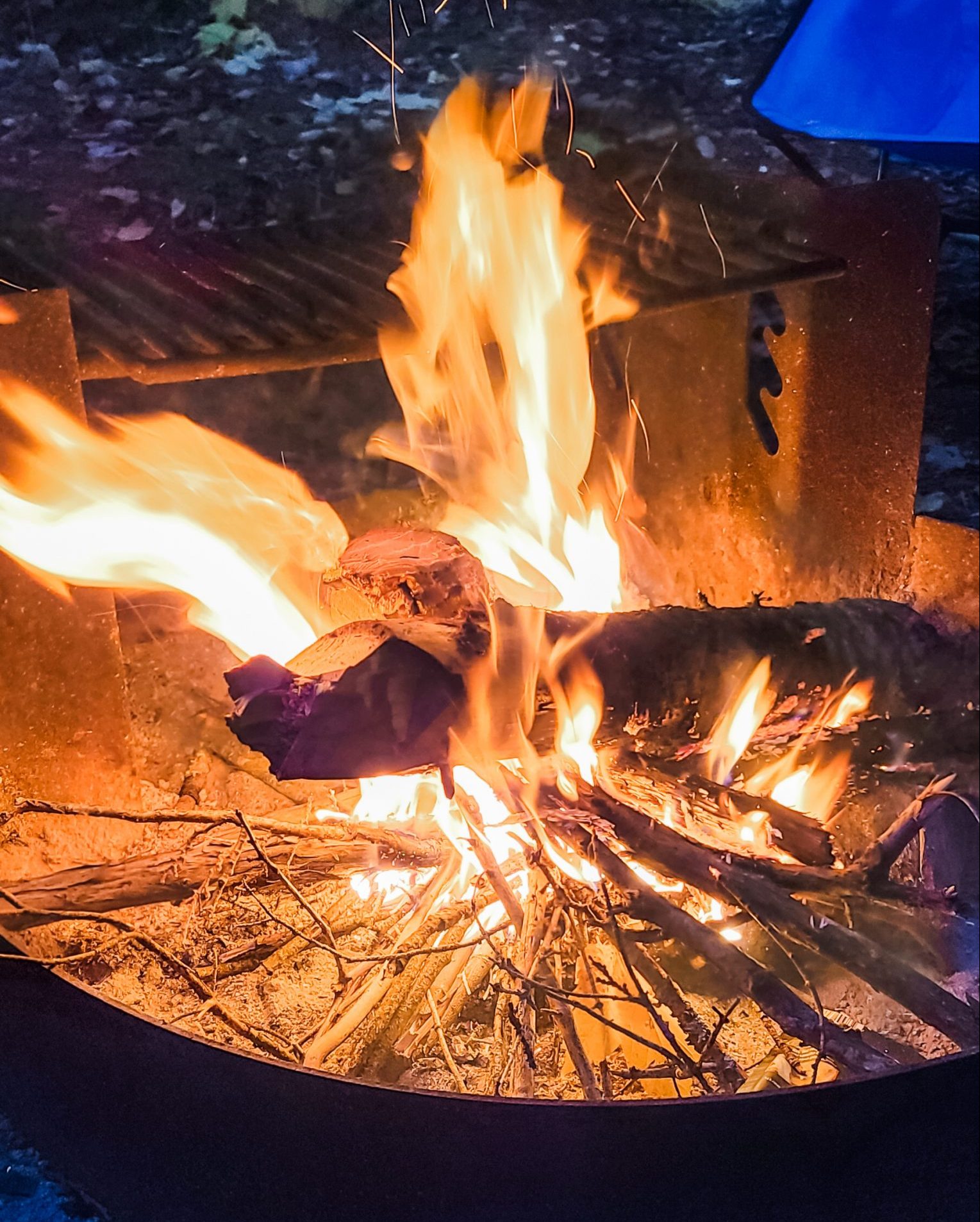 Bake zucchini bread
Out of all the specialty bread, I was always a banana nut bread person with the cream cheese frosting, however, my diet has changed quite a bit and my family is more of a zucchini bread family. we are also a gluten-free family so we make gluten-free zucchini bread to pass out to people and of course, to eat them ourselves. We started doing something nice for our visitors. During this fall season, every time a visitor comes to drop something at our door or drop in for a visit they are welcome to take homemade bagged goodies that are in a basket on our porch. This is something we started this year to give a little thankfulness and love to a world that is hurting and distanced. These goodies are also shared with our mail service people. We all need to feel cared for, especially with the holidays drawing near. For our gluten-free zucchini recipe hop on over here to make it and share with us how you made it special.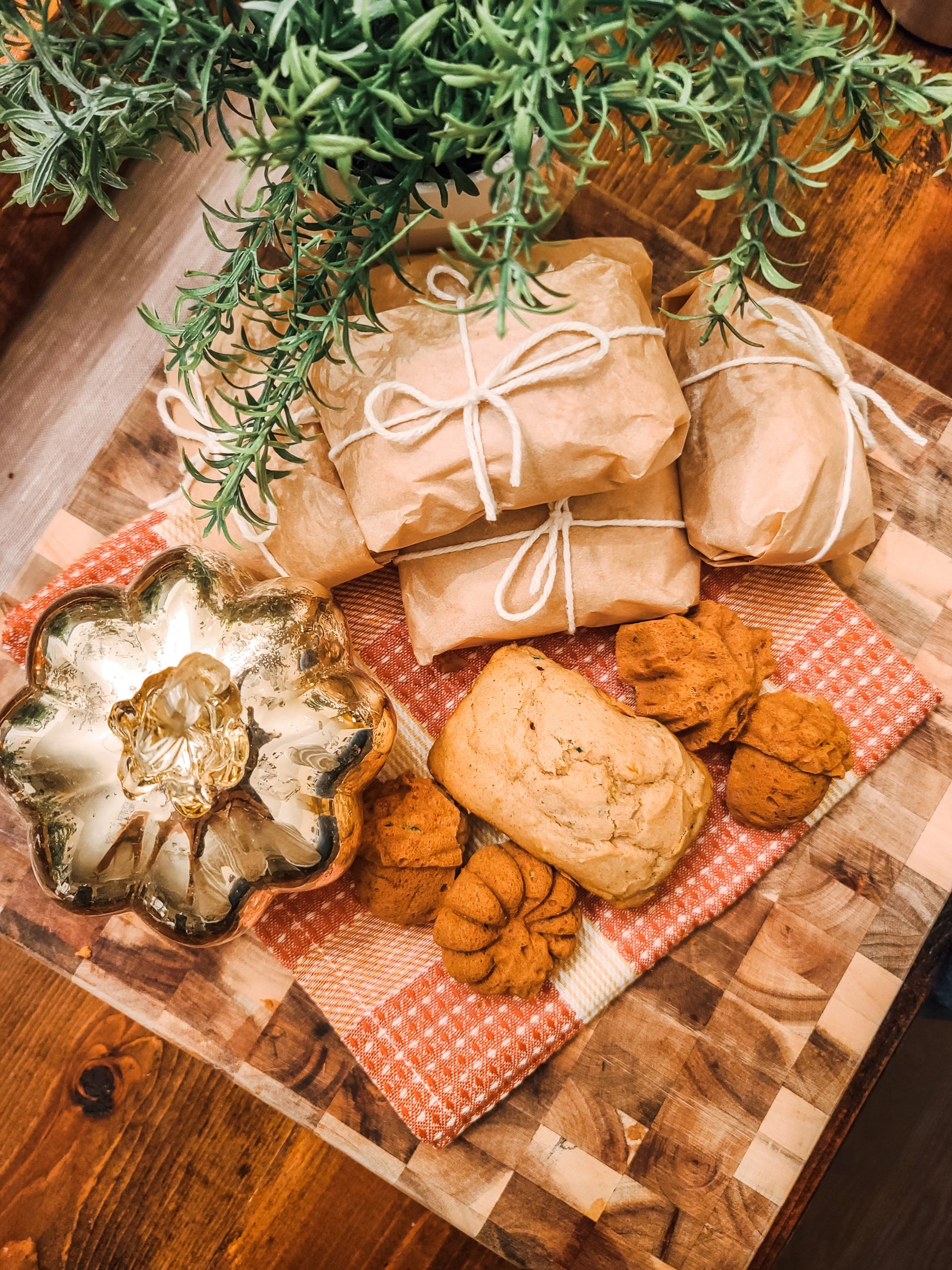 Go apple picking
I loved this activity as a child. Every fall I would go and pick Macintosh apples with my mom. I remember coming home with at least 2 bushels of apples and spending a full day making applesauce with my mom. The house smelled amazing and every time I eat a Macintosh apple, I think of her. This year, during our trip to Michigan, we were able to take our girls to one of my childhood orchards, Erwin Orchards. We weren't there in time to pick the Mackintosh apples, but we picked several different kinds. We found that Daddy and Juliana liked Empire apples, Olivia liked Golden Delicious, Grandma liked the Mutzu, and I liked the Northern Spy. We had the best experience picking the apples and eating them right from the tree and afterward enjoying fresh apple cider. Daddy and Grandma took the opportunity to indulge in the freshly made donuts to accompany their warm cider.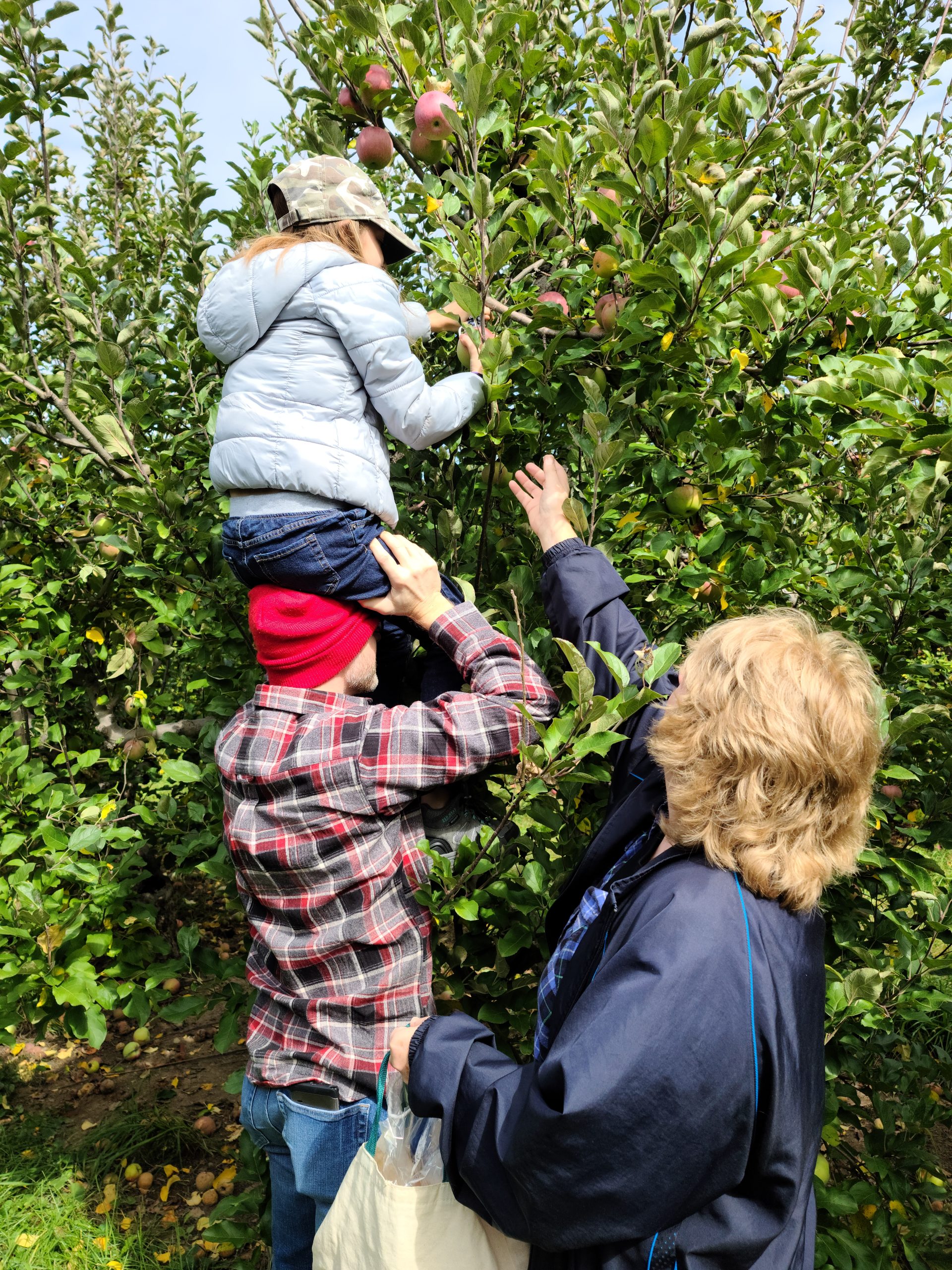 Take a fall foliage drive
It has been a while since we've actually taken the time to drive around to look at the fall trees at the peak fall season. This year's trip to Michigan was to do just that. To visit Michigan during the peak fall season and see those beautiful colors, and we weren't disappointed. It was so beautiful and it brought me so much happiness to be out away from technology, people, and the city. We were deep into the National Forests. A perfect way to take in the beauty. If you are unable to take a vacation around the fall foliage, jump in your car with your family and head out into an area to see the different colors of trees during your fall peak season. You can ask Google to give you the peak season is in your area. Highly recommended. Hey, don't forget that thermos with hot chocolate, you may find that perfect place to pull over, take a few pictures, and sip on your hot cocoa.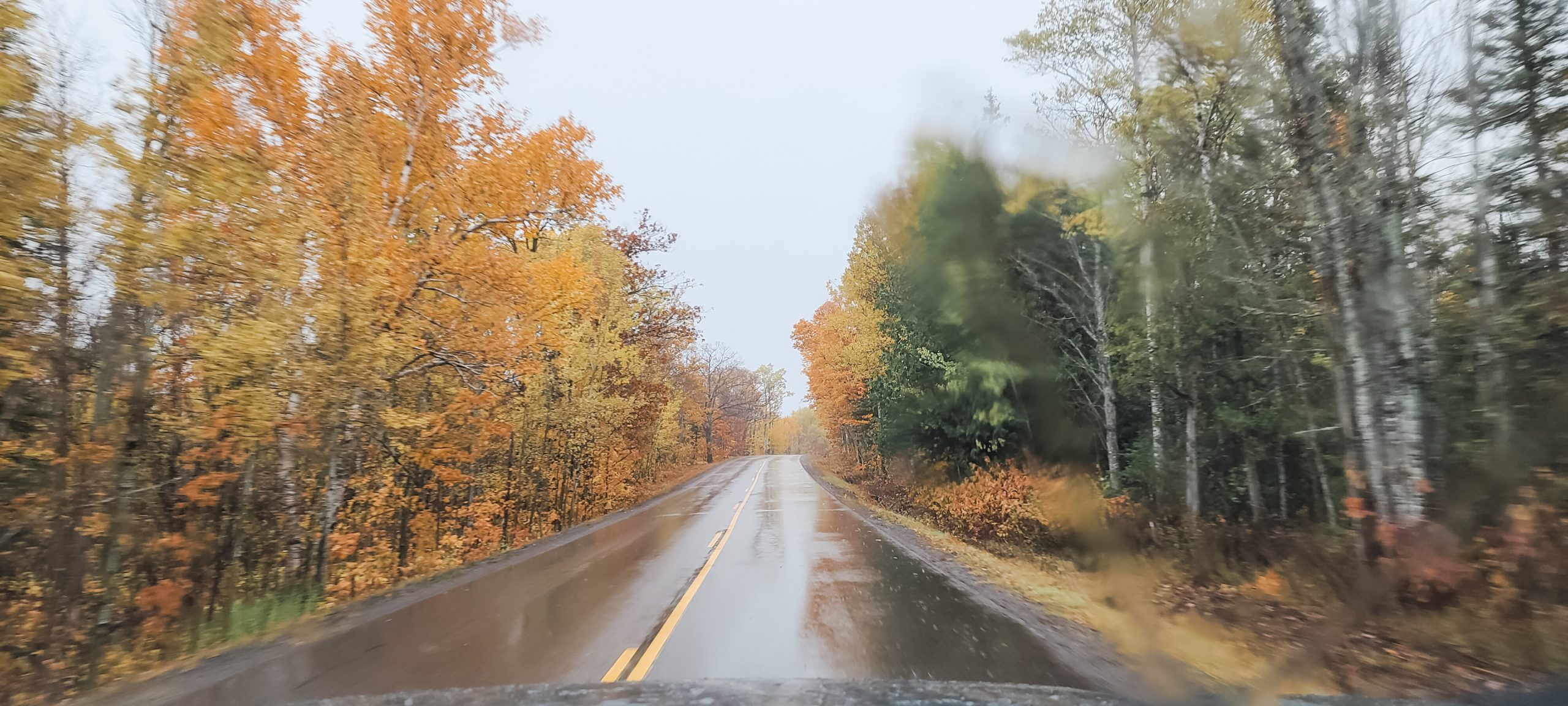 Drink warm apple cider
As mentioned before, we took care of this item on the list when we visited the orchard, however, we brought some with us on our trip across the UP and drank it up while camping. It warmed our hands and tummies as we enjoyed sitting by the campfire. We even found a restaurant that served fresh hot Michigan cider. Choose a place that is special to you, to enjoy your cup of warm cider with the family.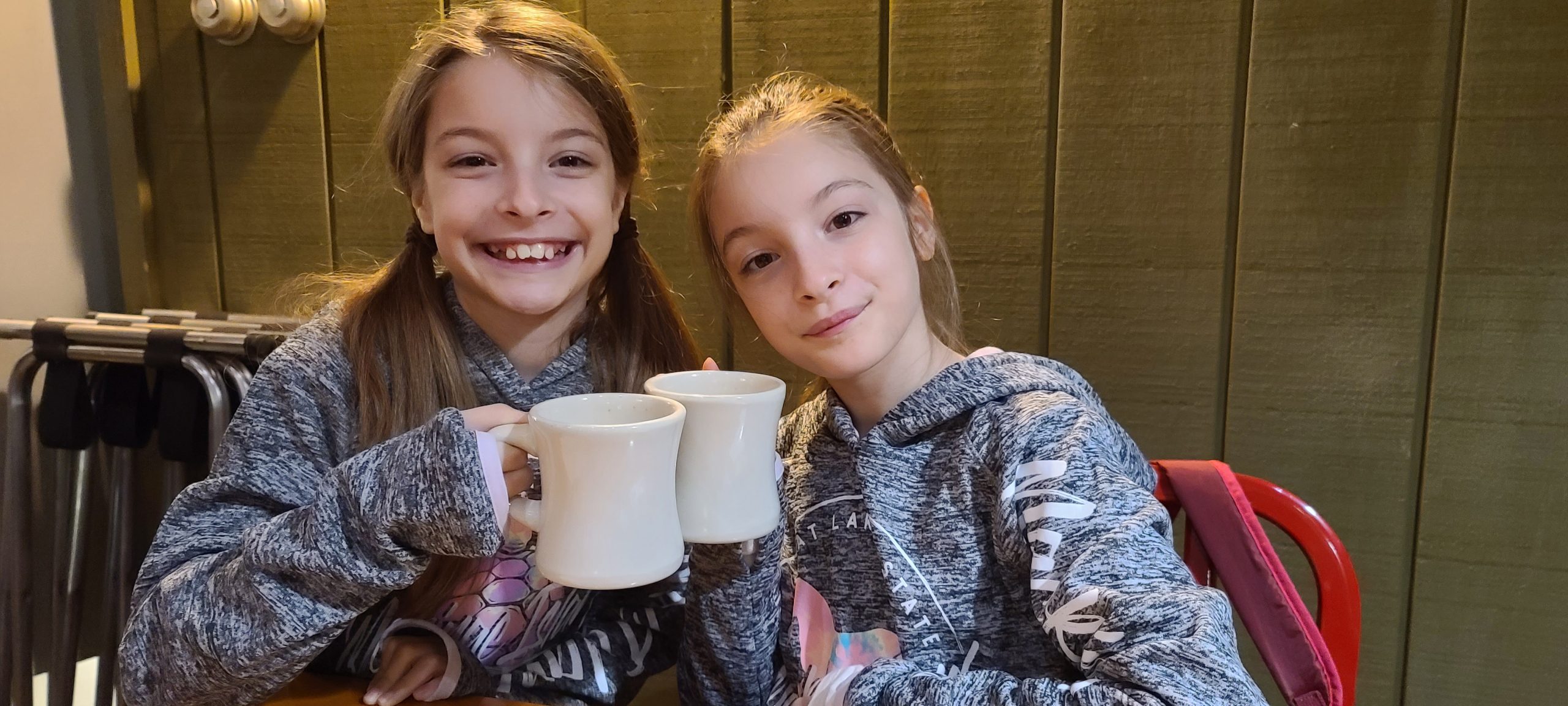 Gather leaves and make leaf pictures
Have you ever allowed yourself to tap into your creative childlike imagination? Trust me, it's not as easy as it sounds. We tend to get carried away with work and tasks that we don't allow ourselves out to have fun. Allow yourself to let go for 30 minutes, to go out, collect some leaves, and make a picture with them. Let your imagination run wild, give yourself permission to be a kid. Leave your perfectionism and critique on the side and be messy, be creative, and explore the possibilities.
Watch "It's The Great Pumpkin, Charlie Brown"
This movie is a classic and a favorite to myself and my kids. Every year, after trick or treating, we gather with some of our closest friends, start a fire in the fireplace, and watch, "It's The Great Pumpkin, Charlie Brown" while eating popcorn and selected candy pieces from the kid's gatherings. A tradition that I know my family enjoys and yours may enjoy it too.
Write a gratitude list
It is said that expressing gratitude is the way to take the focus off of our trials and troubles of life. It redirects us to more of an abundant mindset than one focused on what we don't have. During this season, let it be about gratitude and thanks. Our family this year decided to write the things we are thankful for on paper leaves hung on twine. We then hang them in a doorway, so when we pass through them, we are reminded of the things we are grateful and thankful for. You can make your own or you can go to Hobby Lobby and find some there.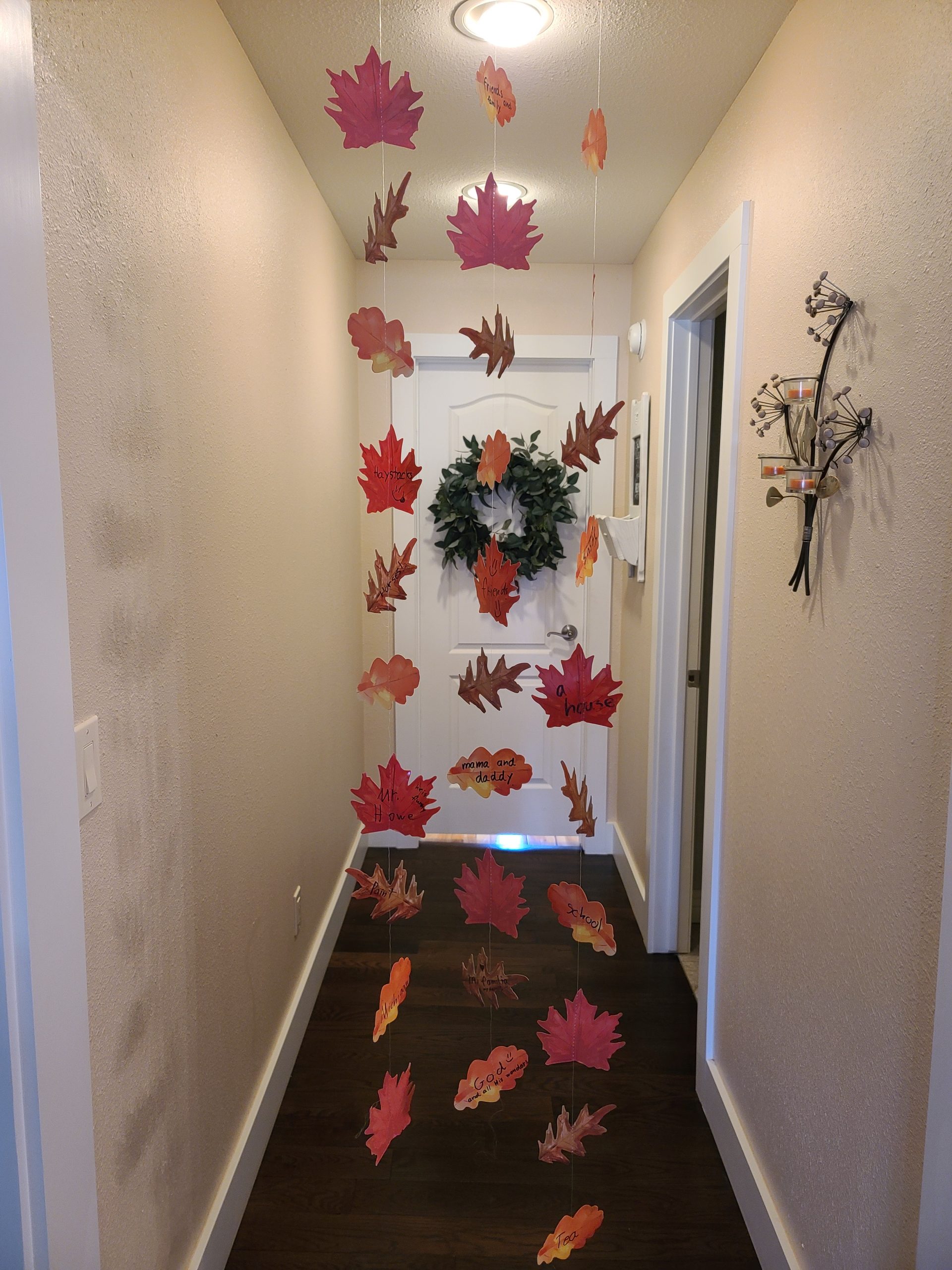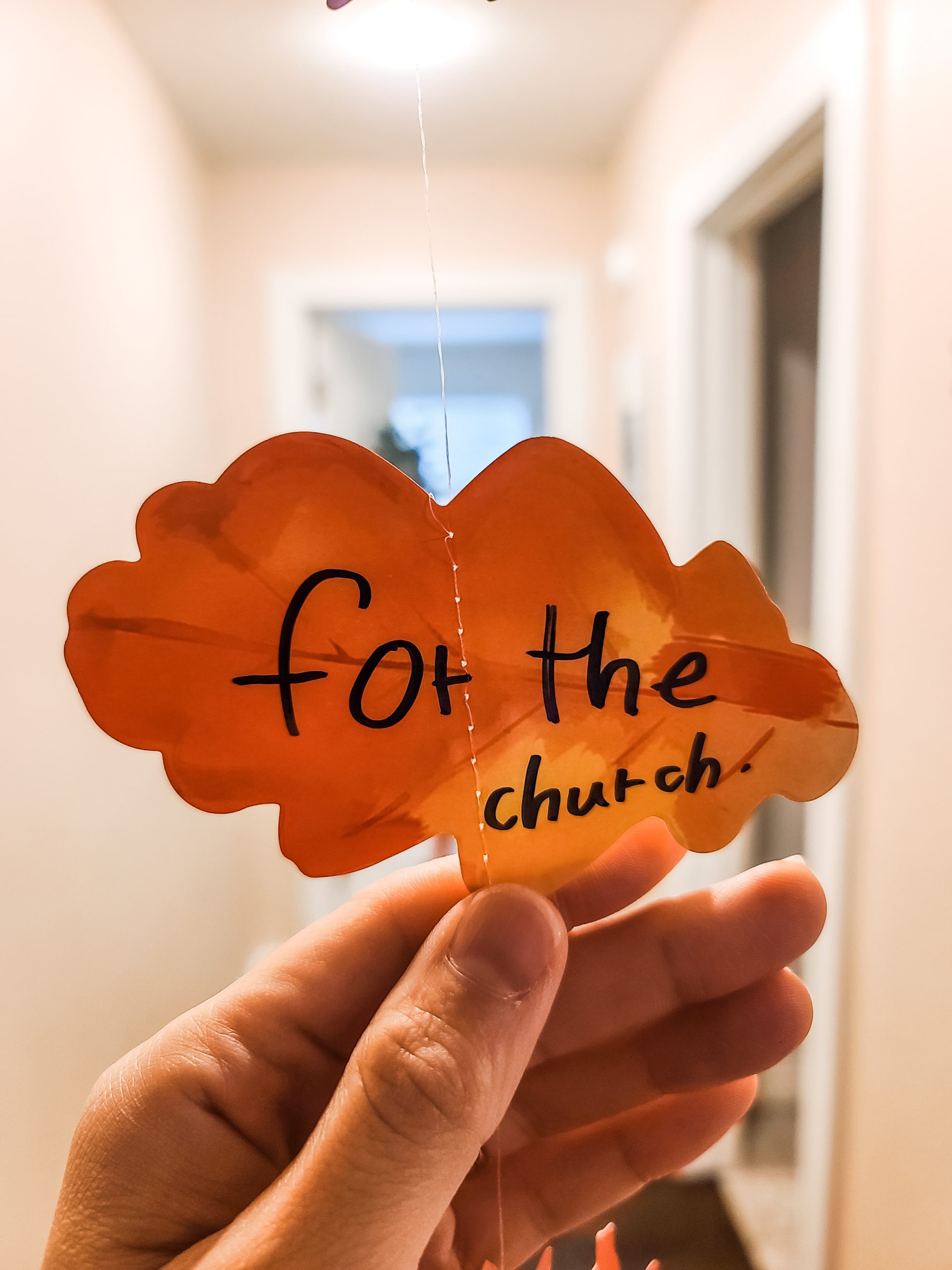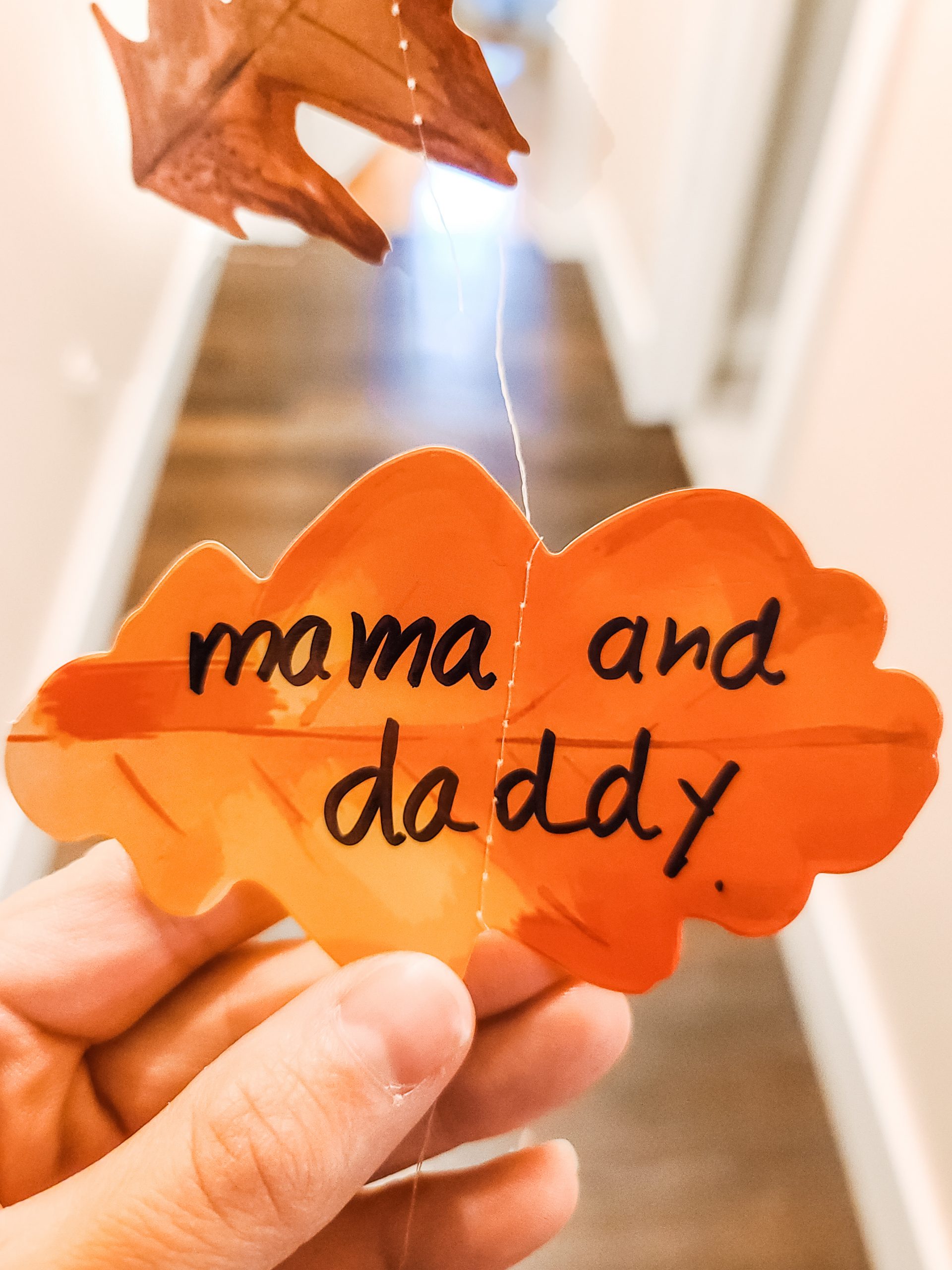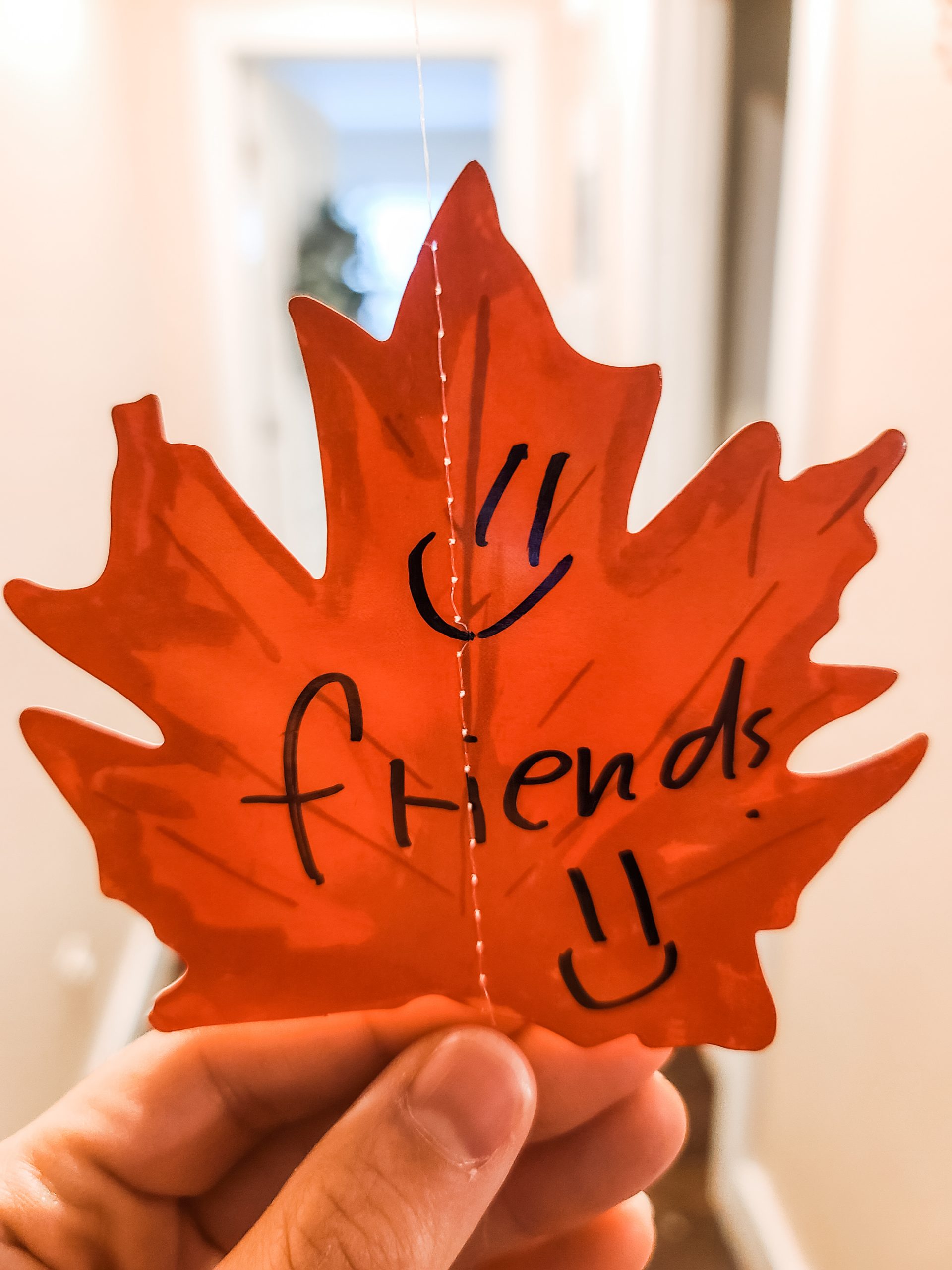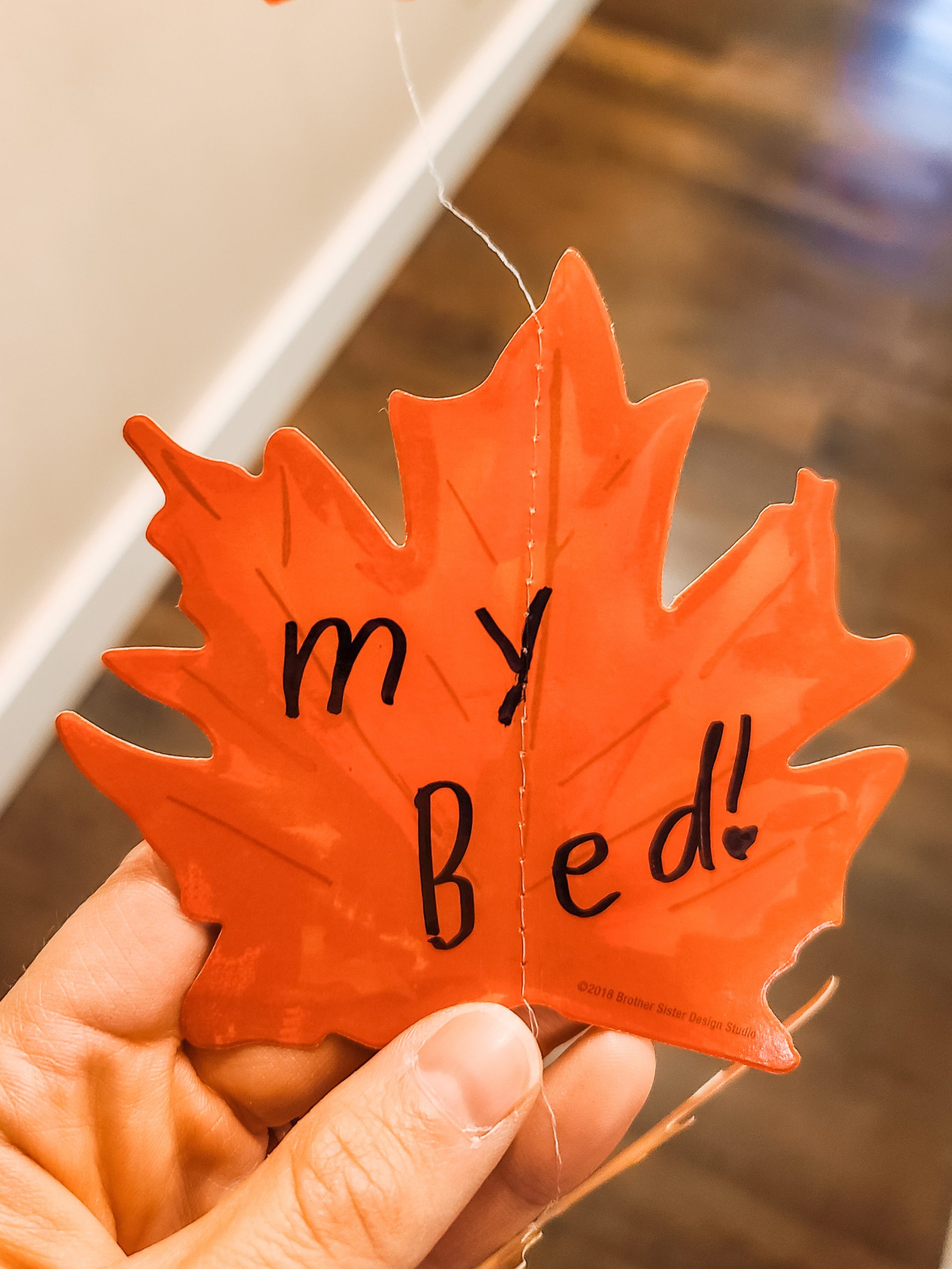 Pick out a pumpkin and carve it
Many of us like to celebrate fall this way, but this is a special way that my family likes to spend time and connect with each other. We laugh at our designs and it's always a treat to put the candle in at the end and see our creations lit up on our porch.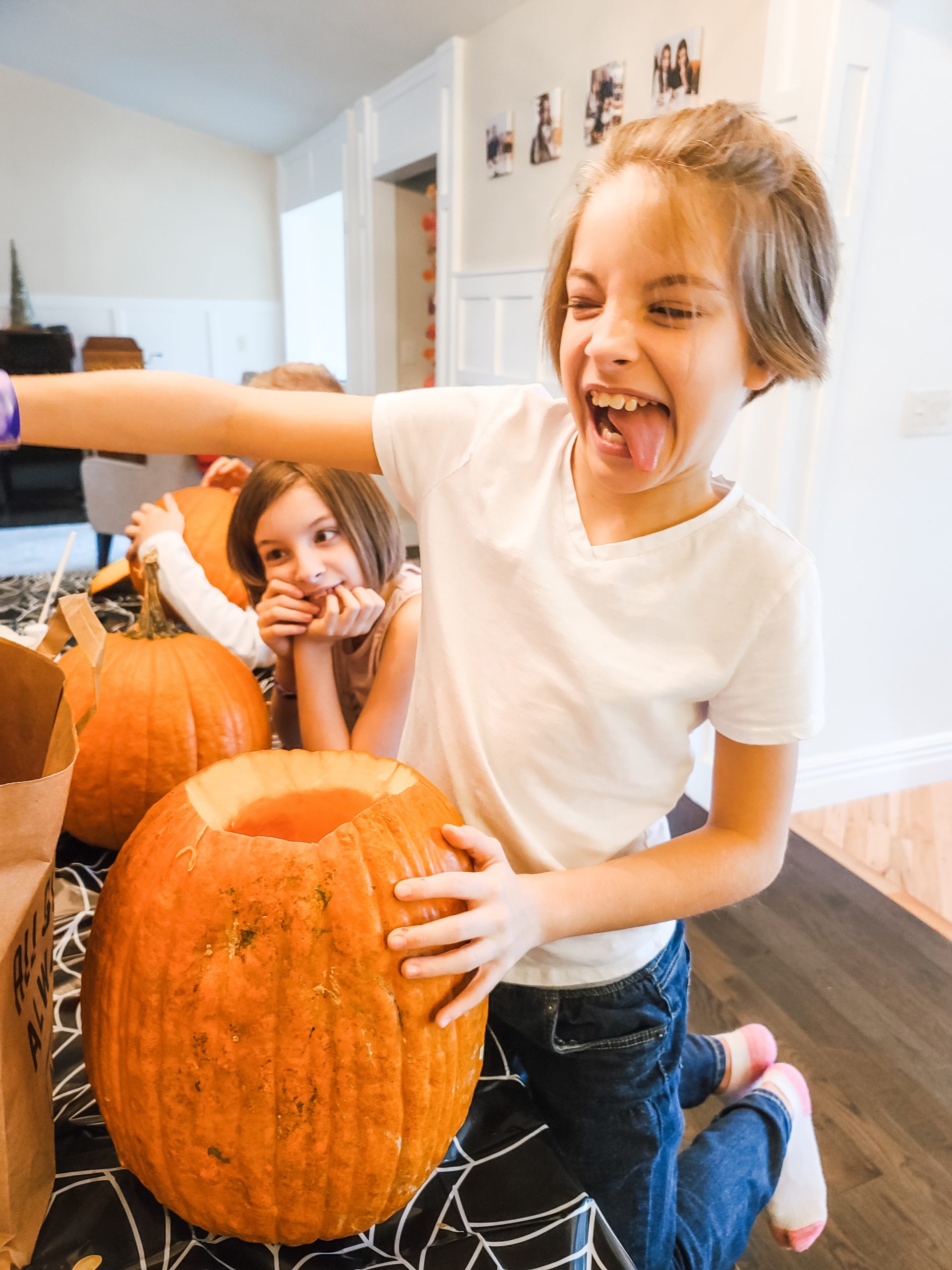 Make bird feeders out of pine cones
There is something about being messy that is unorthodox for me, but yet I really enjoy it. It super easy and doesn't take up a lot of time and feeds the birds. Plus the smiles and laughter from the kids are really what it is about….well, and getting messy. We slather peanut butter all over the pine cone, pour and press the birdseed on, and tie a string or twine around the pine cone to hang it up somewhere outside the birds can enjoy it. Note: Squirrels like it too.
Roast pumpkin seeds
Pepitas are my favorite way to eat pumpkin seeds. Pepitas are pumpkin seeds that don't need shelling. They are green in color and taste amazing in their raw form. However, there are many ways that you can season pumpkin seeds. One of my favorite ways to roast and season them is by using salt, chili seasoning, and fresh lime juice. It's an easy snack and a healthy one that our family loves.
Go on a Nature Walk
The coolness of the air, the crunch of leaves under my feet, and the smell of fall causes me to be happy inside.  I found that going for a nature walk is a great way to take a break from all the hustle and bustle, to step out for some fresh air, and rest my mind from the stress of the day. To make it fun for the family, try writing down on a piece of paper items you want your kids to look for and whoever finds the items first, can get a prize (you can determine that one for the age range of your child).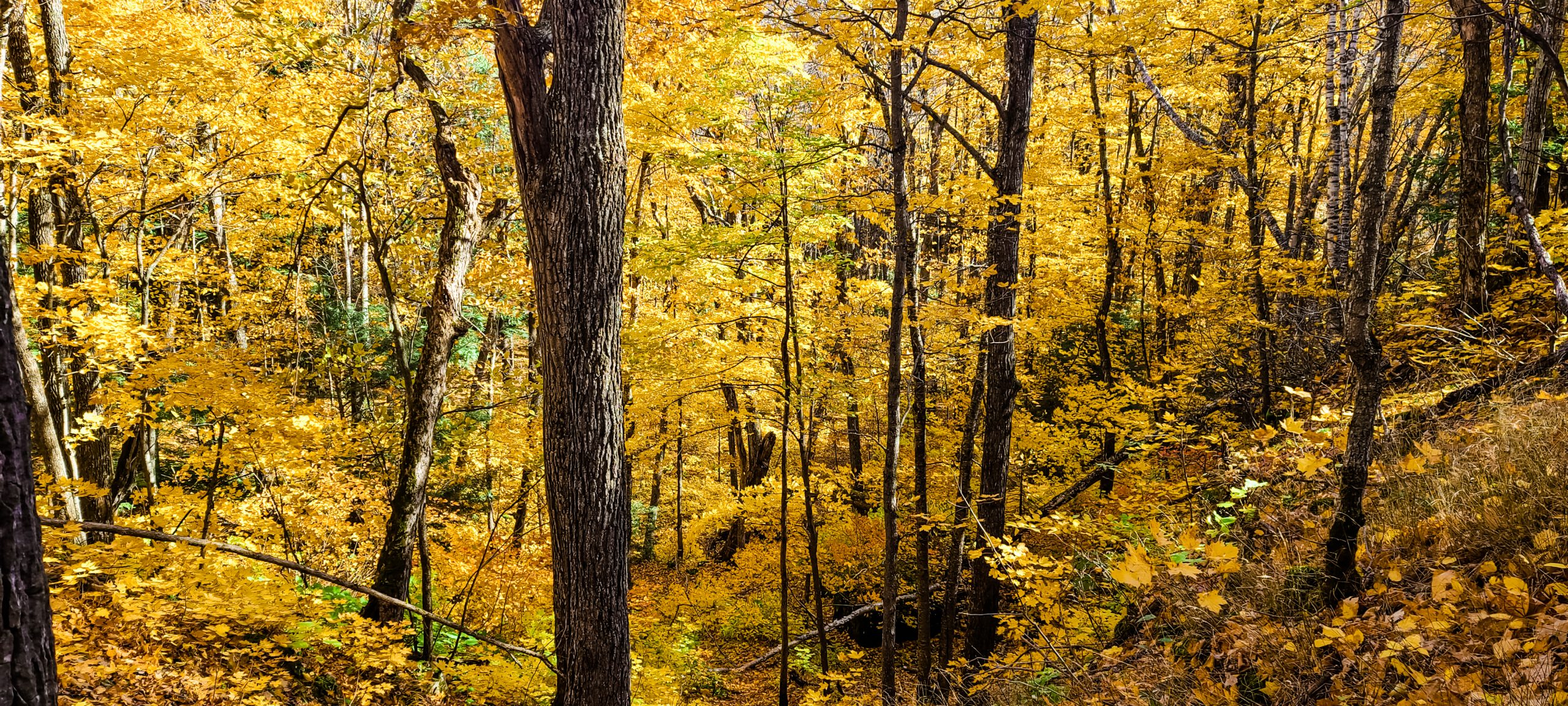 Make Homemade Chili
Who doesn't like a warm bowl of goodness on a cold damp day? My mom used to make the best chili ever! Being that my dietary restrictions won't let me eat her chili anymore, I had to find one that the whole family could enjoy. For our recipe of choice, click
here
to visit the recipe and try it out and let us know how your family likes it? If you have a favorite chili recipe that you would like to share with me, you can email me at
jennifer@ahealthyhomestead.com
.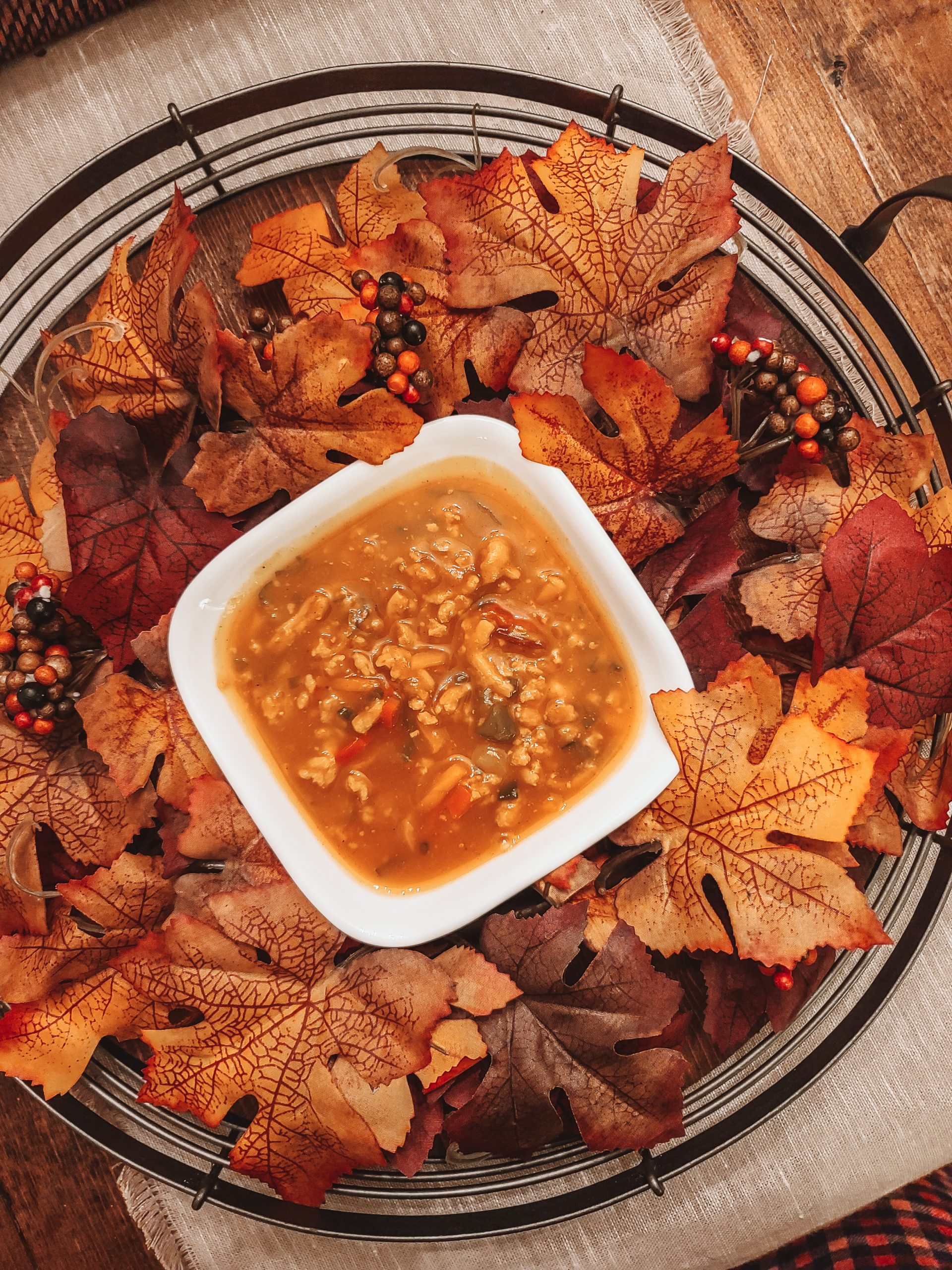 Host a Friendsgiving in person or virtually
With times like these, we have to be very careful with our gatherings. This year, we are hosting a Friendsgiving though Zoom video conferencing. It's a great way to gather together with your favorite drink and food and share in some games, memories, and chats. A fun game we like to play is zoom bingo because people pop up in different places for each screen. It's a lot of fun and creates many laughs.
Make something with pumpkin in it. 
We can't end the fall bucket list without making something with pumpkin in it. Our family loves pumpkin so this was not a hard one for us to complete. One of our favorite ways to have pumpkin is in a steamer (for the kids) and a Pumpkin Butternut Spice Latte, made in house. There are a thousand different ways we can add pumpkin, choose at least one, and make something amazing with your family. Be sure to drop us a line to let us know what you make? What is your favorite way to use pumpkin?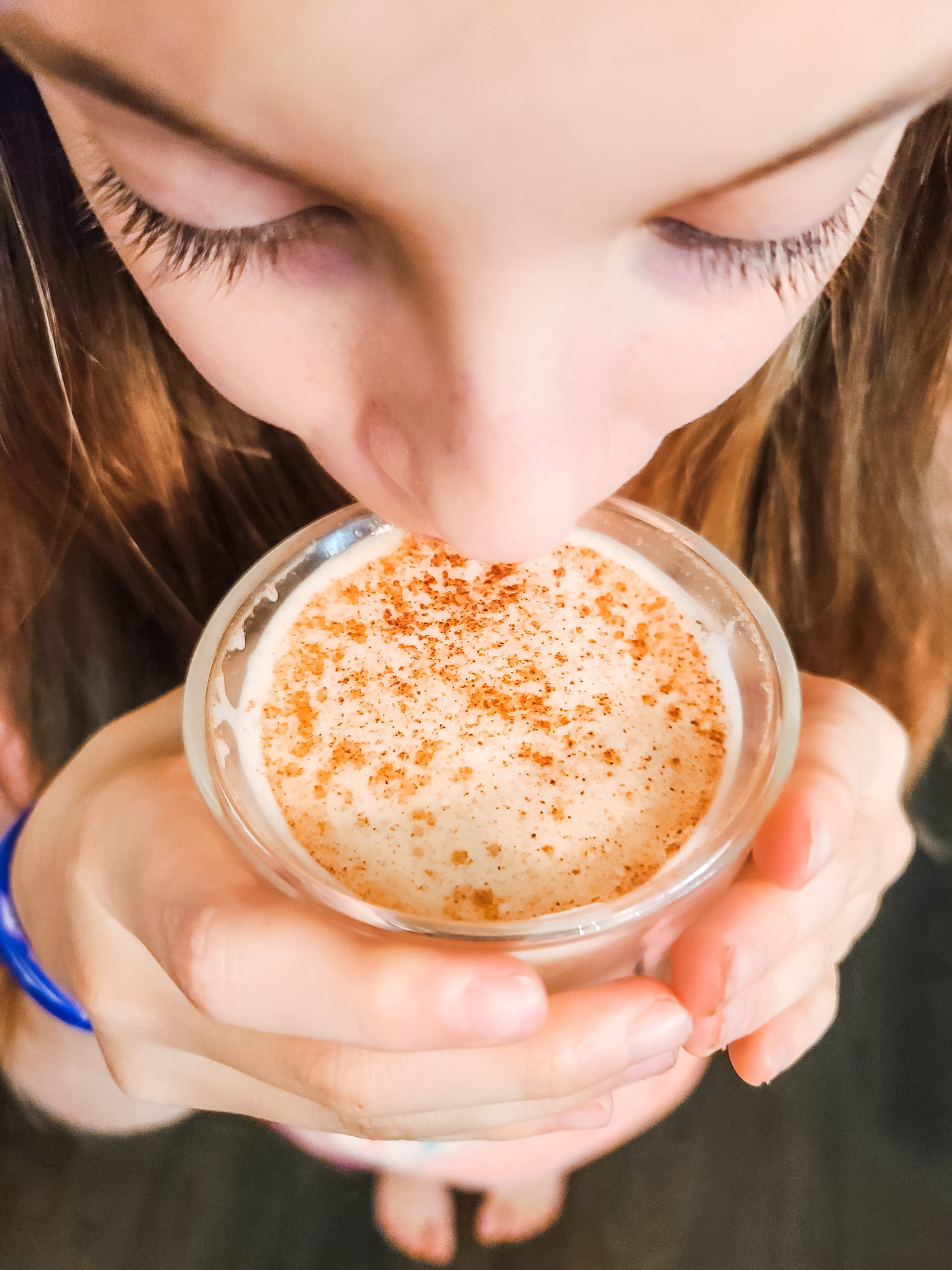 I can't wait for you all to experience the items on this list and to celebrate fall. Our family has a great time every year being able to make this a fabulous experience, not for just us, but for everyone around us too.
Enjoy creating special memories.