There are many things that both my husband and I enjoy and one of them is coffee. We love traveling to remote locations to find little coffee shops that have a mighty bean. One of our ultimate favorites is
Onyx Coffee Lab
, right here in our own city of Bentonville, Arkansas. They started off with little cafes in other small local cities and landed their headquarters in Rogers, Arkansas. Catch their story
here
, you won't want to miss on reading it. Now that their coffee has touched the lips of so many coffee lovers, their business has increased tremendously. People from all over the nation have ordered their coffee and claim its the best coffee they have had, and we are one of those.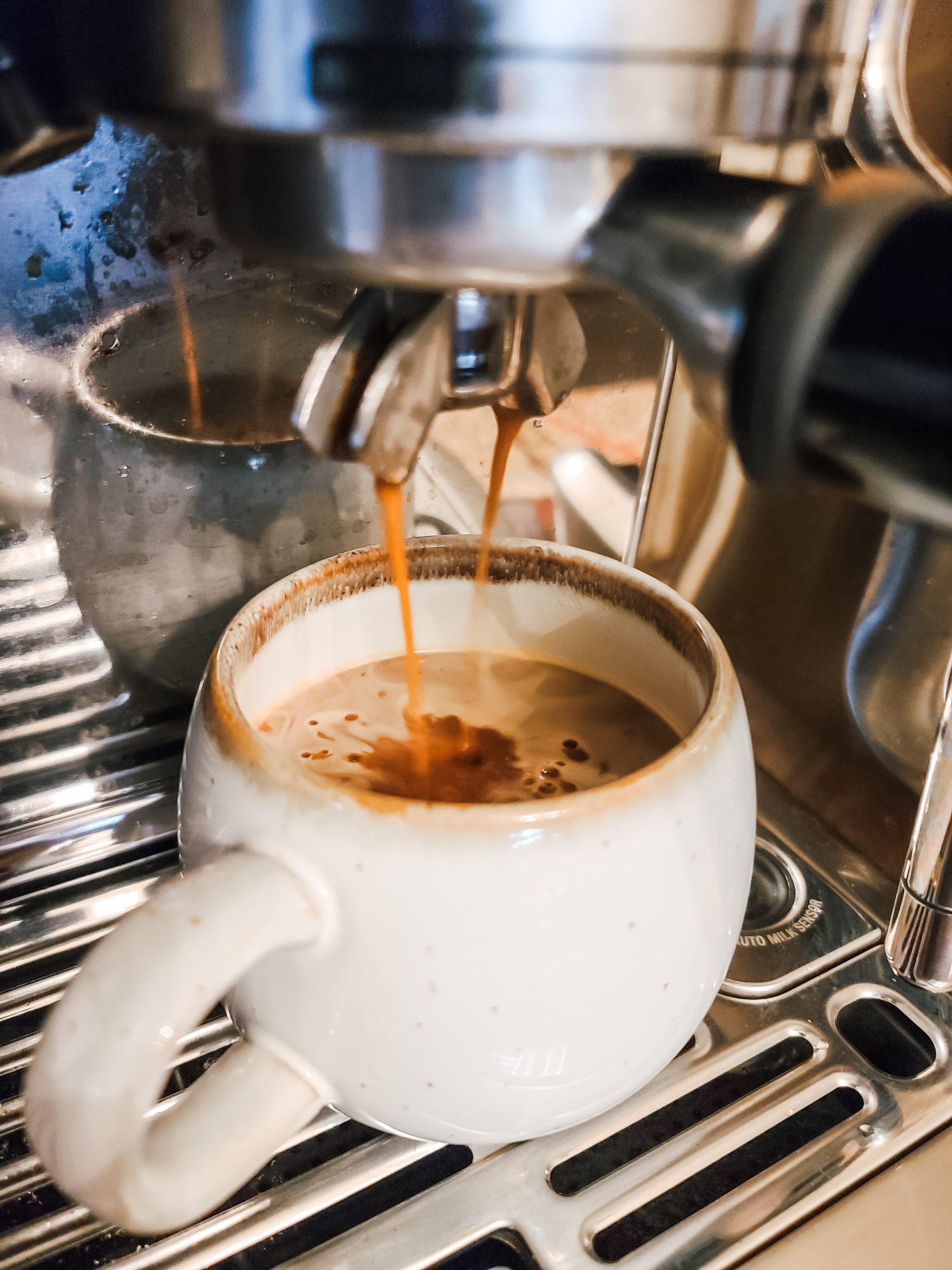 Through the years we have fed our coffee hobby by buying bags of beans from the grocery store, grinding them in our little grinder, and putting them into our $12 coffee pot with paper filters. We didn't know much about coffee or even how to really make it. We found out that the coffee you get already ground is rarely fresh, especially if it has been sitting in the container for over a month, and whole bean, if left to sit for long periods of time will get oily and lose it's flavor. You wouldn't think there was much of a difference, but when you try real fresh grounded coffee, with fresh whole beans, it will be hard to go back. After figuring this out, we went a little further and took to trying different ways to make our coffee. A friend bought us a cheap plastic pour over cone to put on our cup, we thought it was amazing. Truthfully, it still comes in handy from time to time. Now we have gone from our $12 coffee pot, plastic pour over cone, and worked our way up to a glass Chemex, Breville Precision Brewer, to a Breville Barista Touch Espresso Maker. It is actually the same one they use at Onyx Coffee Lab. The Espresso Maker gets used about 8 times a day and the Precision Brewer about 1-2 times a day. So as you can tell, coffee is a favorite in our house.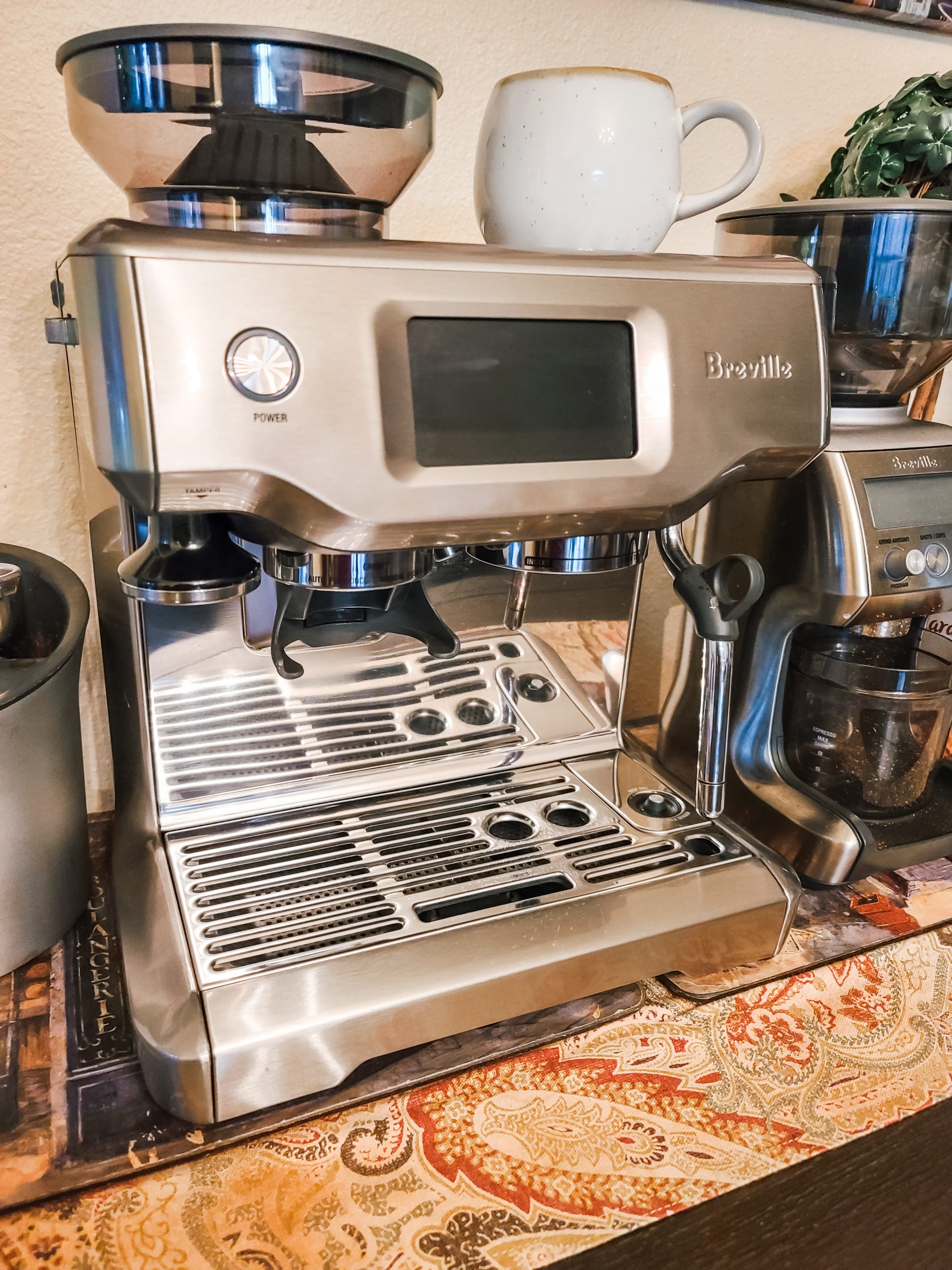 We started using Onyx about 3 years ago, shortly after we moved to Arkansas. We would visit their cafe once sometimes twice a day. It became a place where we took family and friend that came to visit us. We even made it a family outing to get hot chocolate and coffee with the kiddos. We have always been a fan of local coffee shops and this was unique. They roast and ship coffees everyday using solar energy from the roof of their facility. How cool is that!? And the notes in their coffee were really defined. I have never tasted anything like this coffee and so far I have not found a coffee or coffee house that has out done them in quality, flavor, art, and service. Their baristas are highly trained and qualified. They are really great at getting the temperatures exact for that perfect cup of coffee at your fingertips. Their ratios of milk to syrup to coffee is spot on. They also have options for those who need alternative milks.
My favorite drink is a decaf latte made with 1/2 with almond milk and 1/2 with Oatly oat milk. They do it perfect every time. And yes, I did say decaf. I have tried hundreds of decaf cups of coffee, and Onyx has the best, by far. I do wish they had more varieties in the decaf, but knowing that my regular cup in the morning is going to be the same taste every time, makes me happy. Mike's favorite all time hot drink is their Onyx Delight Latte. It is perfect for those that love the feeling of Fall in a cup. I do have to recommend those who like strawberry to try Ethiopia Bombe Natural. There is a strong strawberry note in this coffee and I fell in love with the taste. I do like my coffee black, so I can enjoy the smoothness and capture every note on all my taste buds.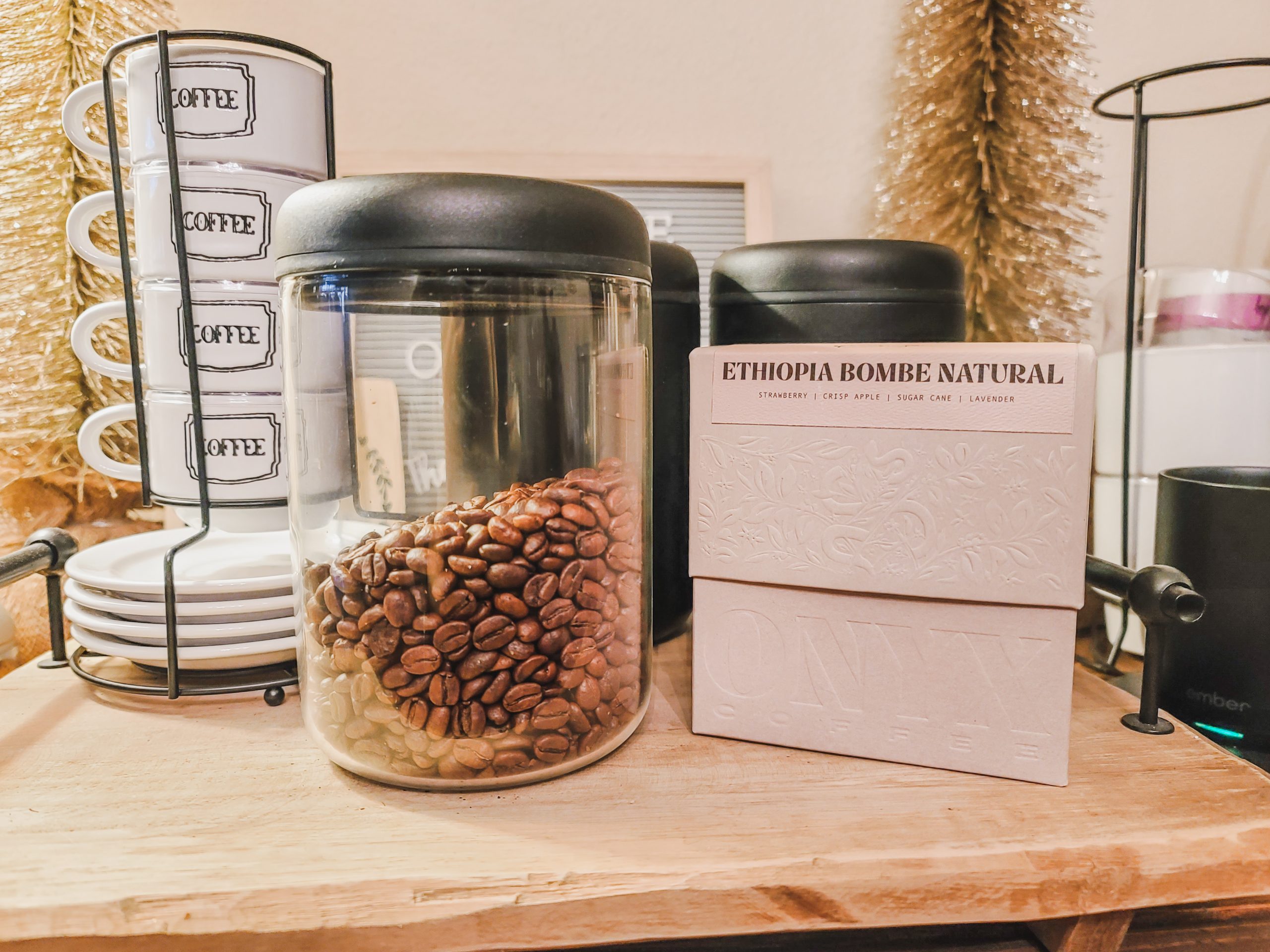 Because of the new life we are forced to live due to this pandemic, we started ordering more of the beans to have on hand to make our coffees at home. Mike has taken virtual classes from those at Onyx (when it is available to the public) and has tried his hand at the art of making the perfect cup of Joe. It isn't as easy as one would think. At the end of the class he was sweating and tired, and had gone through one gallon of some of our finest local farmers milk . It takes skill and the people at Onyx have it.
If you would like to try Onyx beans, visit their website to order today. I am not an affiliate, I just know quality when I drink it and I must share the opportunity with you.
Leave me a comment to let me know how your experience is with Onyx. I hope it is just as enjoyable to you as it is for us.
Take a picture of your Onyx coffee and tag @onyxcoffeelab and @ahealthyhomestead to show off your coffee Onyx pride.