Here in Northwest Arkansas it gets really hot. One day it was a heat index of 105 degrees. Not fun when the air goes out and you do everything you can to stay cool. During this time, I have also gone off all processed sugar (sugar detox) and try to use food items from its original source. This does not make for a positive attitude all around. I needed something cool, sweet, natural, and satisfying. Banana ice cream came to the rescue. This recipe has been used across the board for those of us who are vegans, vegetarians, or simply want a healthy treat. I am simply telling you what I put in my ice cream that is posted in the picture. This ice cream is cool, creamy, and filling.
Enjoy.
I also want to let you know that if you are looking for an easy way to get organic products to your door at a cheaper cost, check out Thrive Market.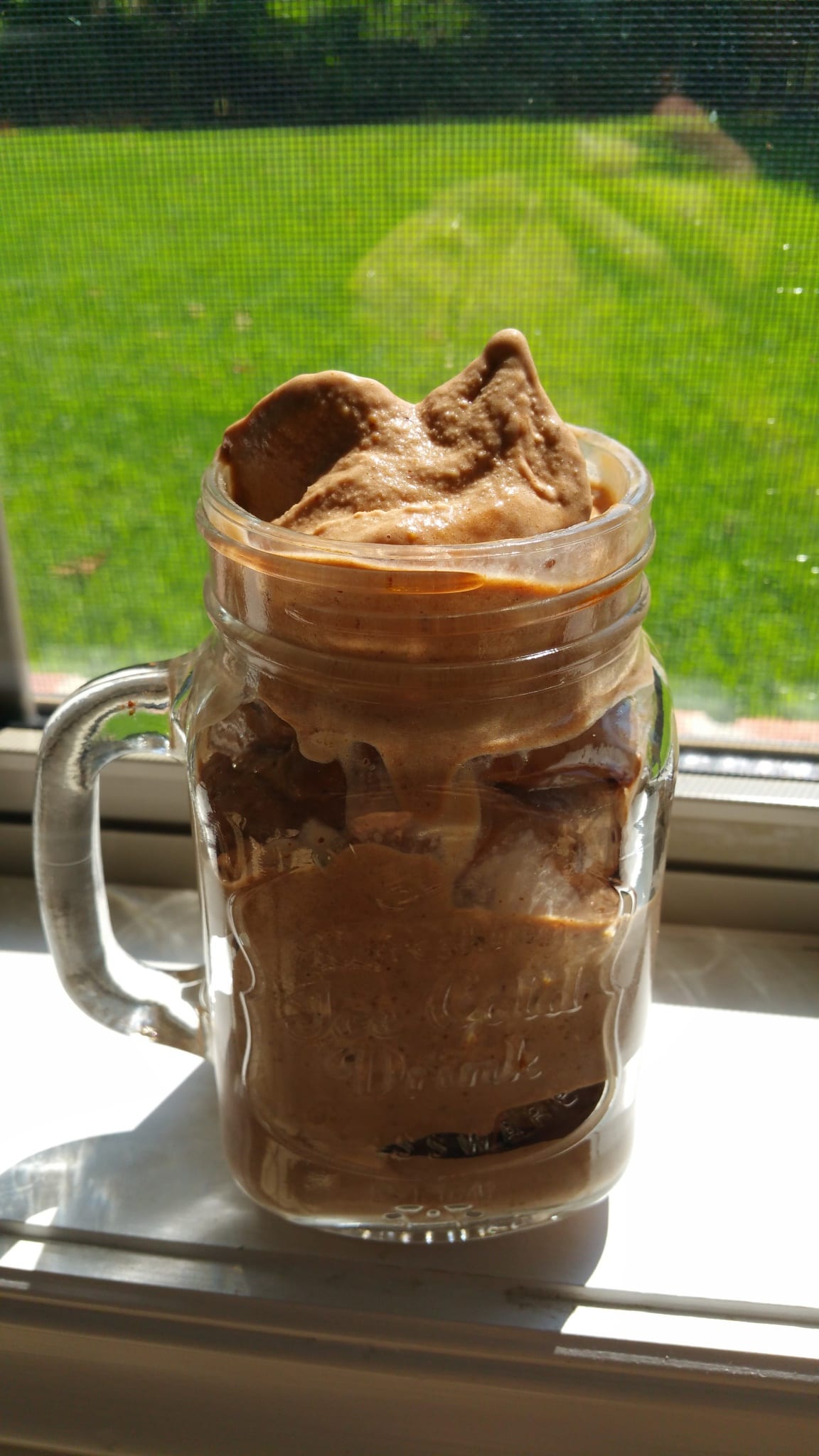 Chocolate Banana Ice Cream
This recipe is simply what I put in the one that is pictured here. Feel free to add and flavor your banana ice cream to meet your satisfaction or dietary needs.
Ingredients
2

frozen

bananas

organic

1

Tbs.

cocoa powder or chocolate superfood

organic

1

Tbs.

raw almond butter

1/4

cup

Almond Milk

unsweetened, organic

1

tsp

agave syrup

organic
Instructions
Place all ingredients into a blender or large food processor and blend until smooth. You may need to stop and push down the sides and continue to blend until smooth.