I love alfredo sauce when I was able to eat it, and most likely I won't be able to find anything like its taste again. I am so glad that our bodies are made in a way that we can cleanse it and do a "system restart." I have found that stepping away from the things that were causing me pain, physically and emotionally, I was able to have a happier and healthier body. Wednesday nights are my nights to cook and blog. This Wednesday night I chose to make Cauliflower Alfredo to go on top of the zucchini spaghetti. Well, for a quick funny story, I took my girls shopping with me (age 5) and told them to pick out two beautiful zucchini and bag them. I went this evening to look in the fridge for my zucchini and there was none. I looked a little more closely, yep! There they were….two beautiful, cucumbers. Well, I guess there are some lesson we all learn. I am looking forward to my cucumber salad tomorrow. I ended up putting the alfredo on some gluten free spaghetti I fortunately had in the pantry.
Enjoy.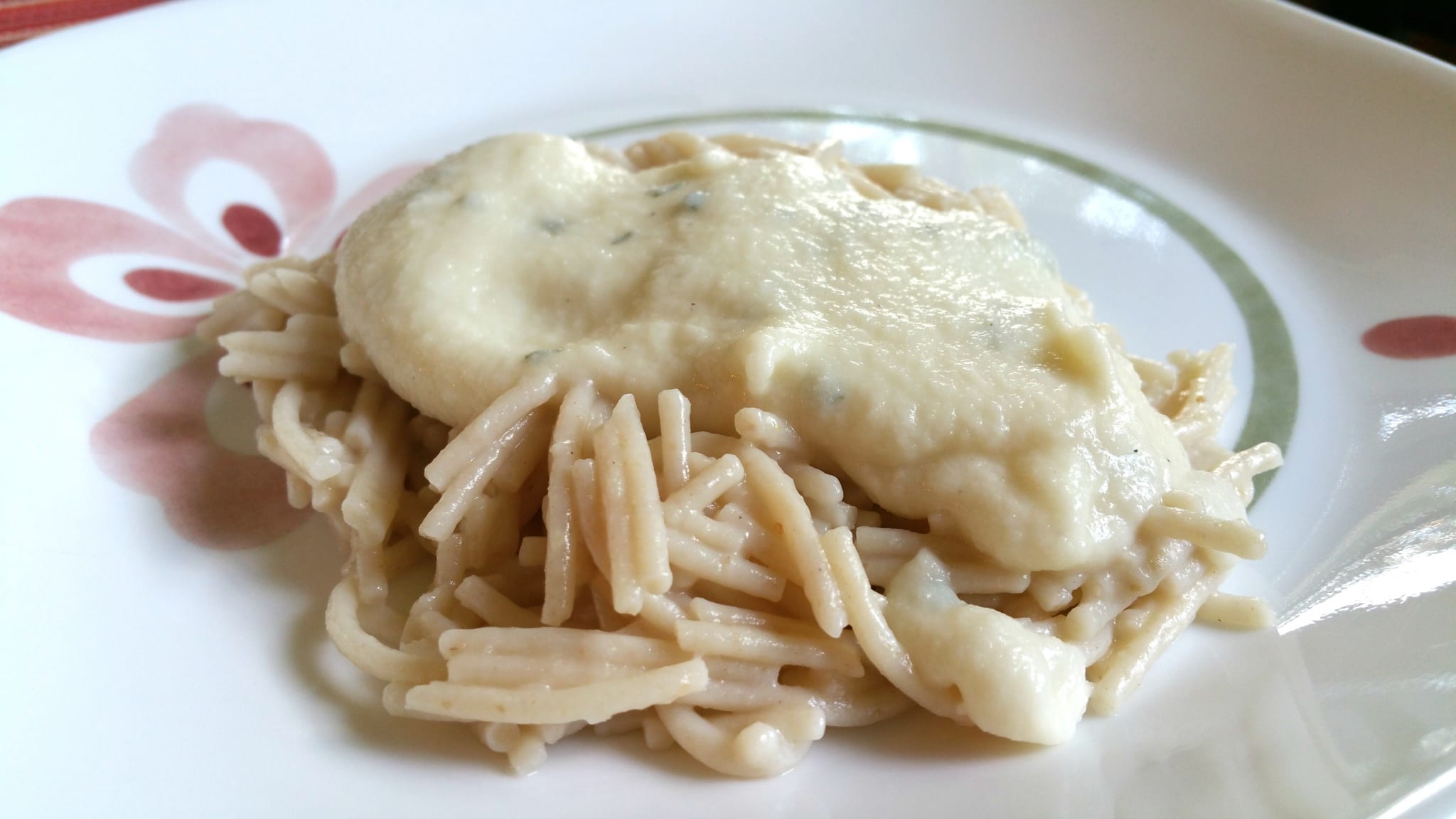 Cauliflower Alfredo
This is a thick and creamy sauce to substitute as a healthier version of alfredo sauce.
Ingredients
1

large head

cauliflower

1/2

cup

Almond Milk

Unsweetened

4

Tbs.

Earth Balance butter

1/3

container

Tofutti cream cheese

1/2

tsp.

salt

1/4

tsp.

garlic powder

1/4- 1/2

tsp.

black pepper

2

tsp.

parsley

dried

1/4

cup

Go Veggie parmesan

(optional)
Instructions
Chop cauliflower into small sections and boil until thoroughly cooked through.

Strain cauliflower then place into a food processor. Process until smooth, slowly adding almond milk.

In a saucepan, melt butter and add creamy cauliflower. Make a well in the center of pan and place cream cheese. Stir all, until melted and mixed well.

Add seasonings. You can add parmesan, I however left this out.

Serve immediately over cooked spaghetti (zucchini or pasta).